Wind Cave National Park Proposes to Raise Fees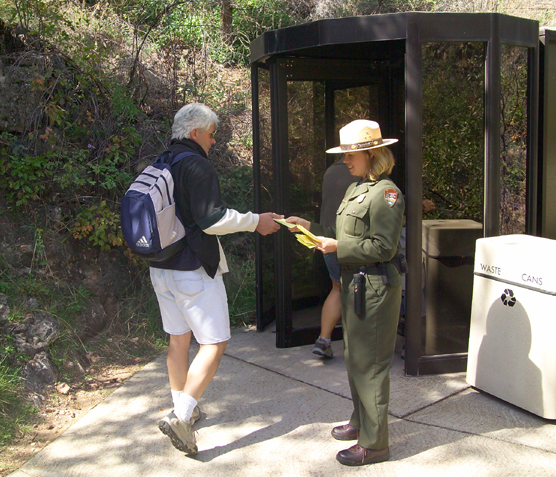 News Release Date:
September 11, 2013
Contact: Tom Farrell, 605-745-1130
WIND CAVE NATIONAL PARK, S.D. – Wind Cave National Park is seeking comments on a proposal that would raise cave tour and camping fees beginning next spring. Fees for the Fairground, Natural Entrance, and Candlelight Tours would increase from $9 to $12 for adults. Garden of Eden fees would increase from $7 to $10, and Wild Cave Tour fees would increase from $23 to $25. Fees for the Elk Mountain Campground would increase from $12 to $18 per site and from $20 to $40 per site for groups.
"To make the campground financially self-sufficient, we realized we needed to consider raising the nightly camping fee," said park superintendent Vidal Davila. "That caused us to also examine our cave tour fees which we haven't raised since 2005. With these new fees, we would be more in line with what other caves in the Black Hills are charging."
The park is soliciting comments on the fee increase via the website: www.parkplanning.nps.gov or people can attend one of three open houses being held in the area to solicit feedback. The first open house will be held Monday, September 23, in Rapid City at the South Dakota Game, Fish and Parks Outdoor Campus West at 4130 Adventure Trail. Tuesday, September 24, park officials will be at the Hot Springs Library at 2005 Library Drive. The last meeting will held in Custer the following night, Wednesday, September 25, at the Black Hills National Forest Supervisor's Office located at1019 N. 5th Street. All meetings will be from 4 p.m. to 6 p.m. and have an open house format with no formal presentation.
Davila said, "Anytime you raise fees in a national park, it's a fine line. You don't want to price out the very people you are here to serve, while at the same time, in these challenging budget times, the park is allowed to keeps 80% of the money to fund projects with direct visitor benefits."
There would be no change in the fee structure. For children up to 5 years of age, cave tours are free. People 6 to 16 years of age, along with holders of the Senior or Access Pass, are half price. For a full listing of proposed tour fees, visit www.parkplanning.nps.gov.
Last updated: April 10, 2015