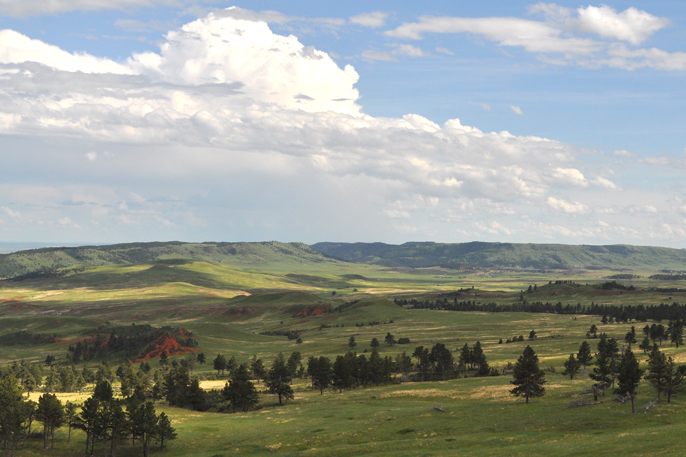 News Release Date:
August 21, 2015
Contact: Tom Farrell, 605-745-1130
WIND CAVE NATIONAL PARK, SD –Wind Cave National Park is soliciting comments on a Zoning Management Plan/General Management Plan Amendment and Environmental Assessment (EA). The EA documents the results of this plan and the potential environmental impacts associated with the preferred alternative. The comment period runs through September 25.
The Zoning Management Plan defines allowable types and general intensities of uses, activities, and development associated with public enjoyment and use of the park at specified locations. Existing plans will evaluate future actions based on management zones as outlined in this plan. Management zones were created to support and uphold the purposes for which Wind Cave was established as a national park.
"This plan analyzes three action alternatives for the greater park area, four action alternatives for the Sanson Ranch area, and three action alternatives for the existing visitor center area," said park superintendent Vidal Dávila. "These proposed alternatives focus on what resource conditions, visitor uses, and experiences or opportunities could be at the park rather than on details of how these conditions and experiences would be achieved."
For more information, and for an on-line copy of the EA, visit https://parkplanning.nps.gov/wica. Comments can be submitted via that website or they can be mailed to Superintendent;Wind Cave National Park;26611 U.S. Highway 385;Hot Springs, SD 57747-9430. Printed copies of the EA are available for review at the Custer, Hot Springs, and Rapid City libraries and at the park visitor center.