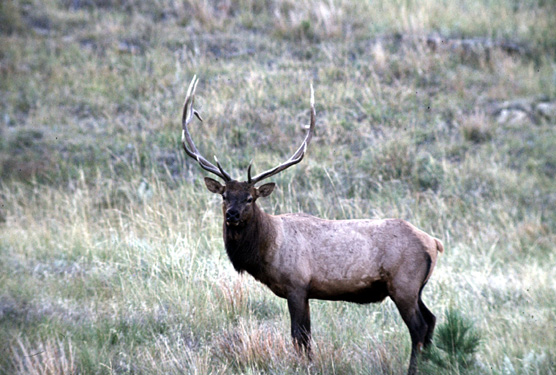 News Release Date:
July 9, 2008
Contact: Tom Farrell, 605-745-4600
WIND CAVE NATIONAL PARK, S.D. – Wind Cave National Park is hosting informal open houses across the state the week of July 21 soliciting comments on a draft elk management plan/environmental impact statement (EIS) written to manage elk using the park.  
These meetings will provide project information and gather comments about the draft plan/EIS. Open house locations and dates are:
Sioux Falls, Monday, July 21, at the SD Game, Fish and Parks Outdoor Campus on Oxbow Avenue;
Pierre, Tuesday, July 22, at the Best Western Ramkota on Sioux Avenue;
Hot Springs, Wednesday, July 23, at the Mueller Center on 6th Street;
Custer, Thursday, July 24, at The Bavarian Inn Restaurant on Highway 16 and 385 North.
Meetings begin at 6 p.m. and last until 8:30 p.m., with a brief presentation on Wind Cave's elk management and the planning process starting at 6:30 p.m.
"The preferred alternative involves hazing or moving elk outside the park and raising the fence behind them to prevent their reentry," said park superintendent Vidal Davila. "The elk would then be available for hunting on public and private lands outside the park."
The park is seeking comments regarding the plan's adequacy in addressing the plan's purpose, needs and objectives, environmental issues of concern, and the sufficiency of the overall analysis. The comment period runs until August 18.
For more information, and for an on-line copy of the EIS, visit https://parkplanning.nps.gov/wica. Comments can be submitted via that website or they can be mailed to Superintendent; Wind Cave National Park; 26611 U.S. Highway 385; Hot Springs, SD 57747-9430. Your entire comment, including your personal identifying information, may be made public at any time.
Printed copies of the EIS are available for review at the Custer, Hot Springs, and Rapid City libraries and at the park visitor center. Contact the park at 605/745-4600 for a copy on a compact disc (CD).