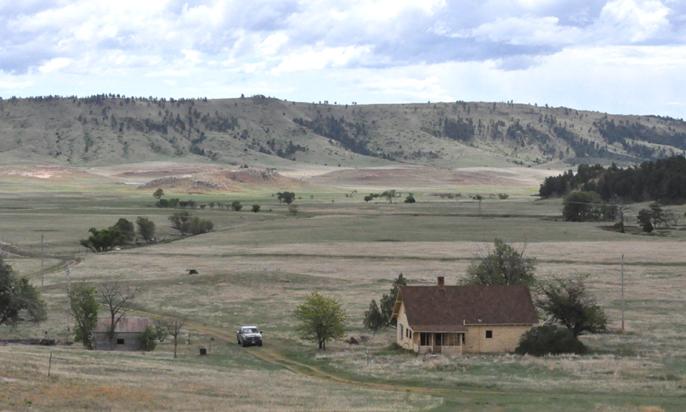 News Release Date:
June 2, 2016
Contact: Tom Farrell, 605-745-1130
Step back in time with a picnic at the historic Sanson Ranch in Wind Cave National Park on Saturday, June 18, as part of the celebration of the Centennial of the National Park Service.
"We invite everyone to Picnic in the Park with us as we learn about the area's early cultures and celebrate the hundredth anniversary of the National Park Service," said park superintendent Vidal Dávila. "Sitting on the porch eating lunch and looking across the landscape toward Boland Ridge is a peaceful experience that we invite people to share in."
Events begin at the park visitor center at 8:45 a.m. when participants gather to car-caravan out to the ranch for a 2-hour hike around the ranch structures and buffalo jump. Dress for the weather and bring water, sunscreen, and hiking shoes. The 1.5 mile hike is moderately strenuous.
Everyone else is encouraged to drive out to the ranch between 11:30 a.m. and 2 p.m. to picnic on the porch and grounds of the 1918 historic homestead. Free ice cream will be provided.
There will be a talk at noon given by the archeologist investigating the ranch site and buffalo jump area. At 1 p.m. there will be a ranger talk about the history of the Sanson Ranch. For more information, contact the park at 605-745-4600.
Take part in this nation-wide effort to get out and enjoy your national parks by posting your picnic photos on social media with the hashtags #picnicinthepark and #findyourpark. Virtual awards will be given the following week for a variety of categories.