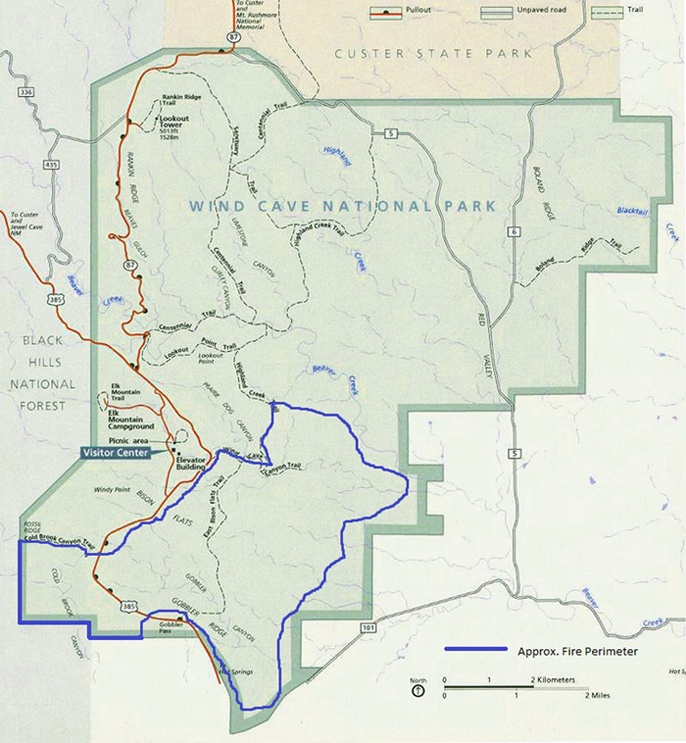 News Release Date:
April 17, 2015
Contact: Tom Farrell, 605-745-1130
WIND CAVE NATIONAL
PARK, S.D. – Containment on the Cold Brook Fire remains at 90% this afternoon. Firefighters were aided today by the rain that fell on portions of the fire overnight and the subsequent increase in fuel moisture. Most of the smoke seen yesterday was from interior islands of unburned fuels. As of this afternoon most of that has been burned. Most of the remaining smoke is coming from heavier fuels that are well interior of the line.
Without significant changes this afternoon or overnight, the fire is expected to be fully contained by noon tomorrow. Management of the fire will be turned back to the park with some crews remaining on scene to monitor and patrol.
Several engines and a hand crew that are being demobilized today have been reassigned to other incidences.