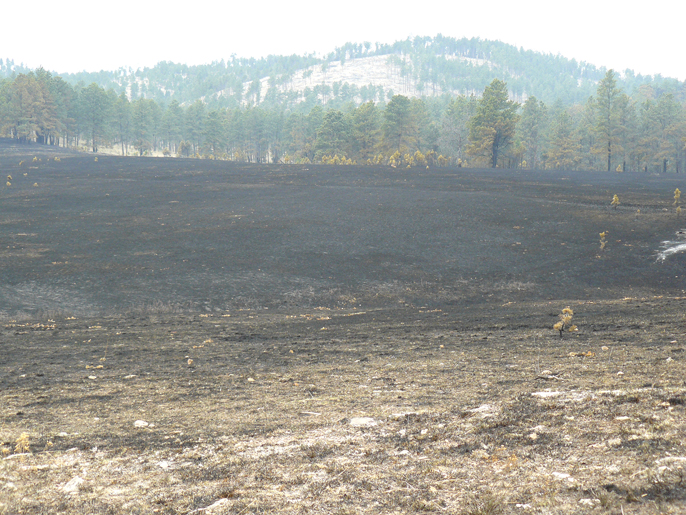 News Release Date:
April 15, 2015
Contact: Tom Farrell, 605-745-1130
WIND CAVE NATIONAL PARK, S.D. –The Cold Brook Fire is now 80% contained. The large increase in containment from this morning is due to the vigilance of fire crews and improved weather conditions.
The 6,500-acre fire is no longer threatening any structures, and firefighters from agencies around South Dakota and surrounding states will begin an initial round of demobilizing this evening and Thursday.
Despite the forecast for rain, there was only a trace amount of precipitation on the fireground today. Increased relative humidity and decreased temperatures helped control the spread of fire today, but it was the response of initial resources from several agencies Monday evening that had the biggest impact in the last 48 hours.