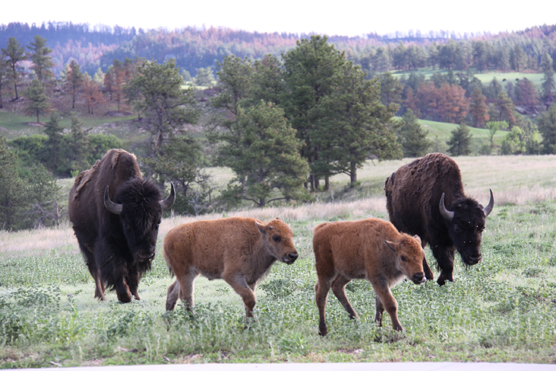 News Release Date:
April 11, 2014
Contact: Tom Farrell, 605-745-1130
WIND CAVE NATIONAL PARK -- Free tours of Wind Cave will be offered Saturday, April 19, and Sunday, April 20, as part of National Park Week. Tours of the cave will be offered at 9:30 a.m., 11:30 a.m., 1:30 p.m., and 3:30 p.m. These moderately strenuous tours will last around 60 minutes and start from the visitor center.
"This year's theme for National Park Week is "Go Wild!". We encourage you to go wild for one of the largest caves in the world and for a prairie that's home to a variety of wildlife," said park superintendent Vidal Dávila. "While it's still a little early, you might be able to watch some cinnamon-colored bison calves running around and playing on the prairie, although the peak season for this is the month of May."
Entrance fees at many national park sites across the nation will be waived that weekend which is the beginning of National Park Week, which runs April 19-27. Visit www.nationparkweek.org for more information about events at other National Park Service sites throughout the country. You can also share your own park experiences and photos on that website.
The cave temperature is 53 degrees.A light coat or sweater and sturdy walking shoes are recommended. Cave tour tickets will be issued on a first come, first served basis. These tours can be extremely popular, resulting in long wait times and possible "sold out" tours.
The Park Store, managed by the Black Hills Parks and Forest Association, will be offering a 10 percent discount on any national park themed items. Several new items have been stocked in preparation for the upcoming summer season.