Become a Junior Ranger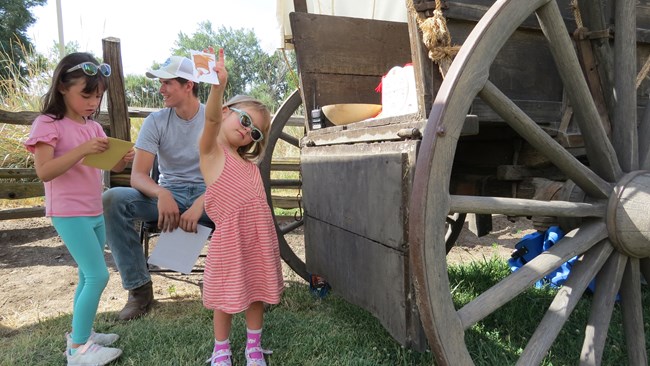 Whether you are an avid collector of Junior Ranger badges or looking to earn your first one, Whitman Mission National Historic Site has you covered. Anyone is welcome to become a Junior Ranger at Whitman Mission. If you complete the Junior Ranger program, you will earn a special Whitman Mission Junior Ranger badge!
How Do I Become a Junior Ranger?
If you are interested in becoming a Junior Ranger, the first thing you need to do is pick up a Junior Ranger activity book. You can get a book from a ranger at the visitor center, download the book to print out or request a book by sending us an email or calling (509)-522-6360.

Each Junior Ranger must do a certain amount of activities in the activity book based on how old they are. Don't worry, there is no age limit! Junior Rangers also need to watch the Whitman Mission park film. Once you have done those two things, you can turn in your activity book to earn your Junior Ranger Badge. You can either come to the visitor center to turn it in or you can mail it to:
Attn: Junior Ranger Program
Whitman Mission National Historic Site
328 Whitman Mission Road
Walla Walla, WA 99362

With over 400 National Park Service sites across the country, there are plenty of opportunities to earn Junior Ranger badges.
More Junior Ranger Programs


Last updated: November 16, 2023