People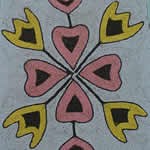 Cayuse & Other First Peoples of the Columbia Plateau
Between the Cascade Mountains and the Rocky Mountains is a dry, undulating plain that varies from grassland to scrubland. The area also includes mountains, canyons, and rivers. The tribes of this area developed a lifestyle that took advantage of the wealth of foods that were available in this diverse landscape. The people still live here. Cultural centers are reviving traditional practices and skills. The tribes have also created museums to help others understand their culture and their history.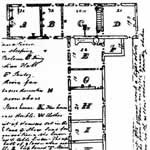 Whitman Mission Household
Marcus and Narcissa Whitman established their mission at Waiilatpu in 1836. Over the next eleven years, many people lived with them at the mission site including their daughter and adopted children, laborers from Hawaii, and visitors traveling through.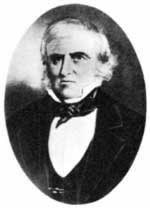 Fur Traders and Explorers
Throughout their tenure a Waiilatpu, the Whitmans' lives were enmeshed with the fur traders. They traveled west together in 1836. Supplies for the mission were purchased from the Hudson Bay Company posts at Fort Vancouver and Fort Walla Walla. Overland mail was carried by the HBC express. The Whitmans raised three children of fur trappers. And, after the deaths of the Whitmans, it was the Peter Skene Ogden (pictured at left) of the HBC who came and ransomed the hostages.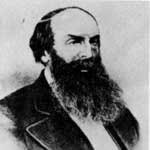 Other Missionaries
In 1831, four Nez Perce arrived in St. Louis to speak with General William Clark, who was then in charge of Indian affairs west of the Mississippi. This visit set off an explosion of missionary effort in the Pacific Northwest. The Methodists responded first, sending Rev. Jason Lee to the Willamette Valley in 1834. In 1836, the American Board, a group composed of several Protestant sects, sent five missionaries: Dr. and Mrs. Whitman, Rev. and Mrs. Spalding, and Mr. Gray (Rev. Spalding is pictured at left.) The American board sent an additional group of reinforcements in 1838. Catholic missionaries arrived in the Oregon Country in 1838. "Independent" missionaries, people not officially supported by any religious organization, also came to work with the natives of the Pacific Northwest.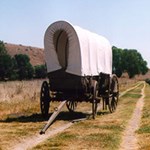 Early Oregon Trail Emigrants
The first wagon trains of settlers started traveling to the Oregon Country in the early 1840s. The Whitmans' mission at Waiilatpu was strategically placed to help these early emigrants. Those who were sick, needed supplies, or needed a place to spend the winter would take the detour to the Whitmans' mission.


Last updated: February 1, 2020