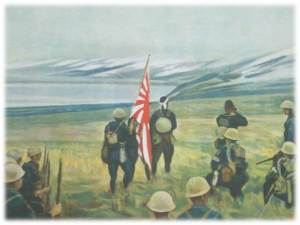 News Release Date:
August 9, 2011
Contact: Benjamin Hayes, 671-333-4052
 Drawing on extensive research and survey work, Professor Dirk Spennemann (Institute of Land, Water and Society, Charles Sturt University, Australia) will discuss the Kiska World War II battlefield and the challenges faced by historic preservationists when managing this historic site. According to Spennemann, "this site is arguably one of the significant twentieth century battlefields on American soil."

Uninhabited Kiska Island in the western Aleutian Islands is a remote location, both geographically and in modern public consciousness. Yet, during the early part of World War II, Kiska was a hotly contested battlefield that figured prominently in both U.S. and Japanese news media. World War II in the Pacific changed the nature of modern warfare. Extended land battles for large-scale territorial gain were supplanted by long-range bombing missions and conquests of strategic islands. Kiska was one of these.  

Today, Kiska is part of World War II Valor in the Pacific National Monument managed by the Fish and Wildlife Service. The island abounds with physical remains of the era, ranging from Japanese occupation sites and defensive structures, to the infrastructure and foundations of tent cities erected by U.S. and Canadian troops after retaking the island. U.S. bomb craters dotting the tundra, and Japanese gun barrels still pointing skyward, serve as evocative reminders of the ferocity of the air war.

Join Professor Dirk Spennemann for this special program at 1 p.m. on Sunday, August 14 at the T. Stell Newman Visitor Center and explore the Battle for the Aleutians special exhibit now on display. Located in Sumay in front of the Naval Station main gate, the visitor center is open daily 9:00 a.m. to 4:30 p.m. For more information, call 333-4050 or visit www.nps.gov/wapa.