Experience National Park in March!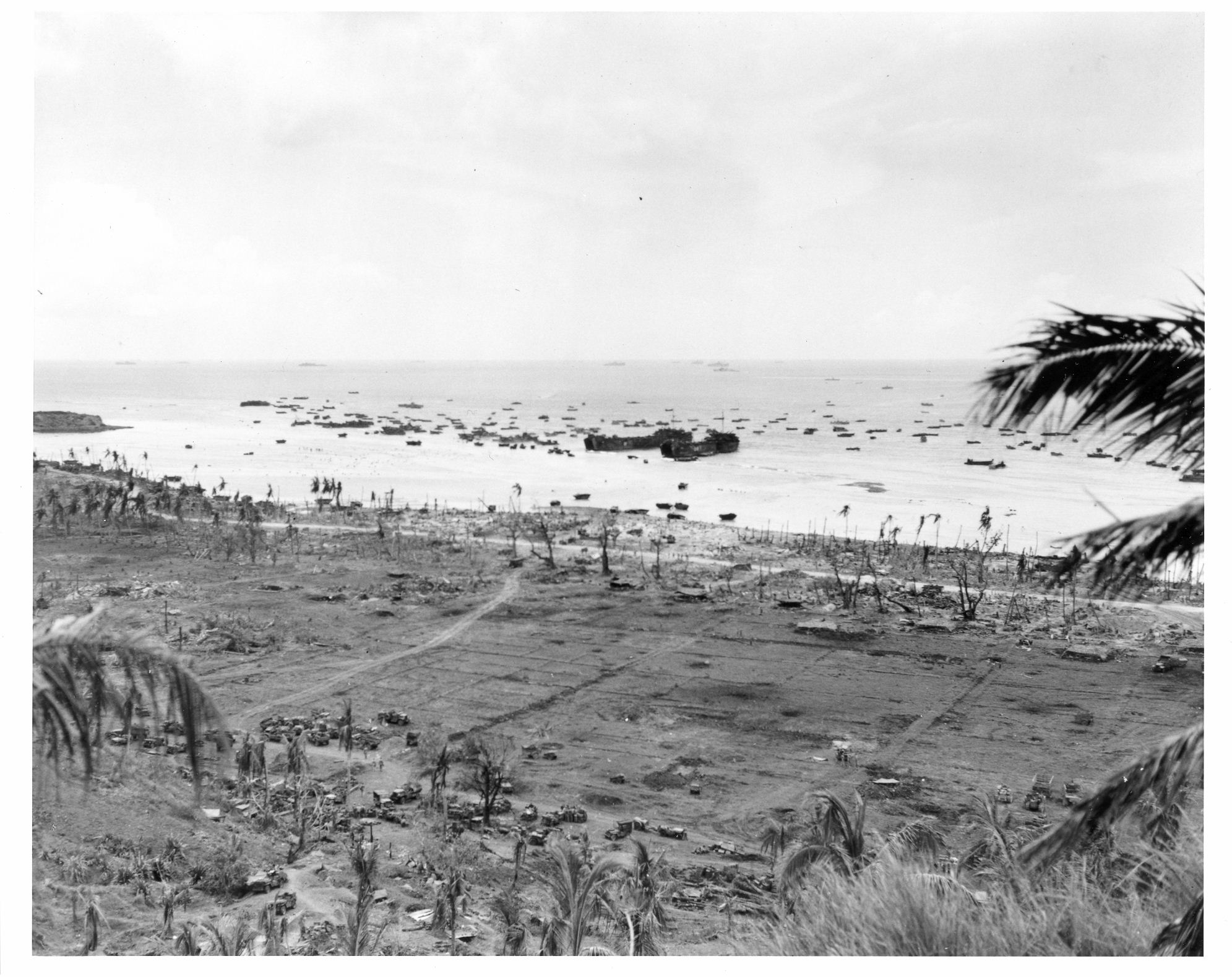 News Release Date:
February 27, 2014
Contact:
Ben Hayes
, 671-333-4051
SCHEDULE OF EVENTS FOR THE MONTH OF MARCH 2014
Throughout March – The T. Stell Newman Visitor Center hosts spectacular exhibits and movies about the history and natural resources of Guam and features an outstanding bookstore operated by Pacific Historic Parks, our supporting non-profit partner. The visitor center is open every day from
9 am - 4:30 pm
and is located just outside Naval Base Guam main gate. 
March 1,

Saturday: 2 pm

at Apaca Point – "The Impact of Chuuk"
– The island-hopping campaign across the Pacific brought new challenges, yet large pay-off, for American forces. Learn about the devastation of Chuuk, a single step in the march toward Japan, but to its Micronesian residents, the only world they'd ever known. (30 minutes)
March 2

,

Sunday: 2 pm

at Ga'an Point – "The Treasures of Tweed"
– As the famous Navy man fled to the jungle in 1941, hiding for nearly 3 years during Guam's Japanese occupation, he couldn't imagine what he'd need to survive. While the tools he used ranged from primitive to modern, his greatest assets were his friends. (30 minutes) 
March 8

,

Saturday: 2 pm

at Asan Beach – "Sailor's Story"
– Join us for a look at tranquil, pre-war Guam and the story of how one young man became caught up in a tragedy he never could have expected. Meet at the restrooms. (30 minutes) 
March 9

,

Sunday: 2 pm

at Asan Bay Overlook – "Guam Ever After"
– Guam's role in World War II didn't stop with its Liberation. The years immediately following the war changed Guam forever. If you don't know how, you might be surprised to find out! (30 minutes)
March 15

,

Saturday: 2 pm

at Ga'an Point – "Ships of War"
– Listen to the story of one of the ships that fought in World War II and in the Battle for Guam. (30 minutes) 
March 16

,

Sunday: 2 pm

at Visitor Center – "Science

Sunday

"
– Learn about the often misunderstood role of algae in our coral reef ecosystem. Anna Simeon, a graduate student and research assistant at the University of Guam Marine Lab, will share her work on the genetics of algae found in Micronesia and its importance to coastal management. Limit of 55 people. (One hour)
March 22

,

Saturday: 1 pm

at the Visitor Center – "Curator's Corner"
– This month marks the 69th anniversary of the Battle of Iwo Jima, one of the bloodiest of World War II. Join the park curator for a presentation on the battle and handle artifacts from the park's collection. (Two hours)
March 23

,

Sunday: 2 pm

at Piti Guns – "Guns Hike"
– Meet at the Veterans Cemetery on Route 6 and we'll caravan to the hiking trail that leads to three large Japanese coastal defense guns. (45 minutes) 
March 29

,

Saturday: 2 pm

at Asan Beach – "Ridge Hike"
– Meet at the restrooms and explore the history of Asan Ridge through a fun hike. (45 minutes)
March 30

,

Sunday: 2 pm

at Asan Beach – "Sea, Sick"
– The harmful effects of ocean acidification impact all who call earth home. Find out what is happening to the water around us, and what we can do to prevent further degradation. Meet at the restrooms. (30 minutes)
 – NPS –