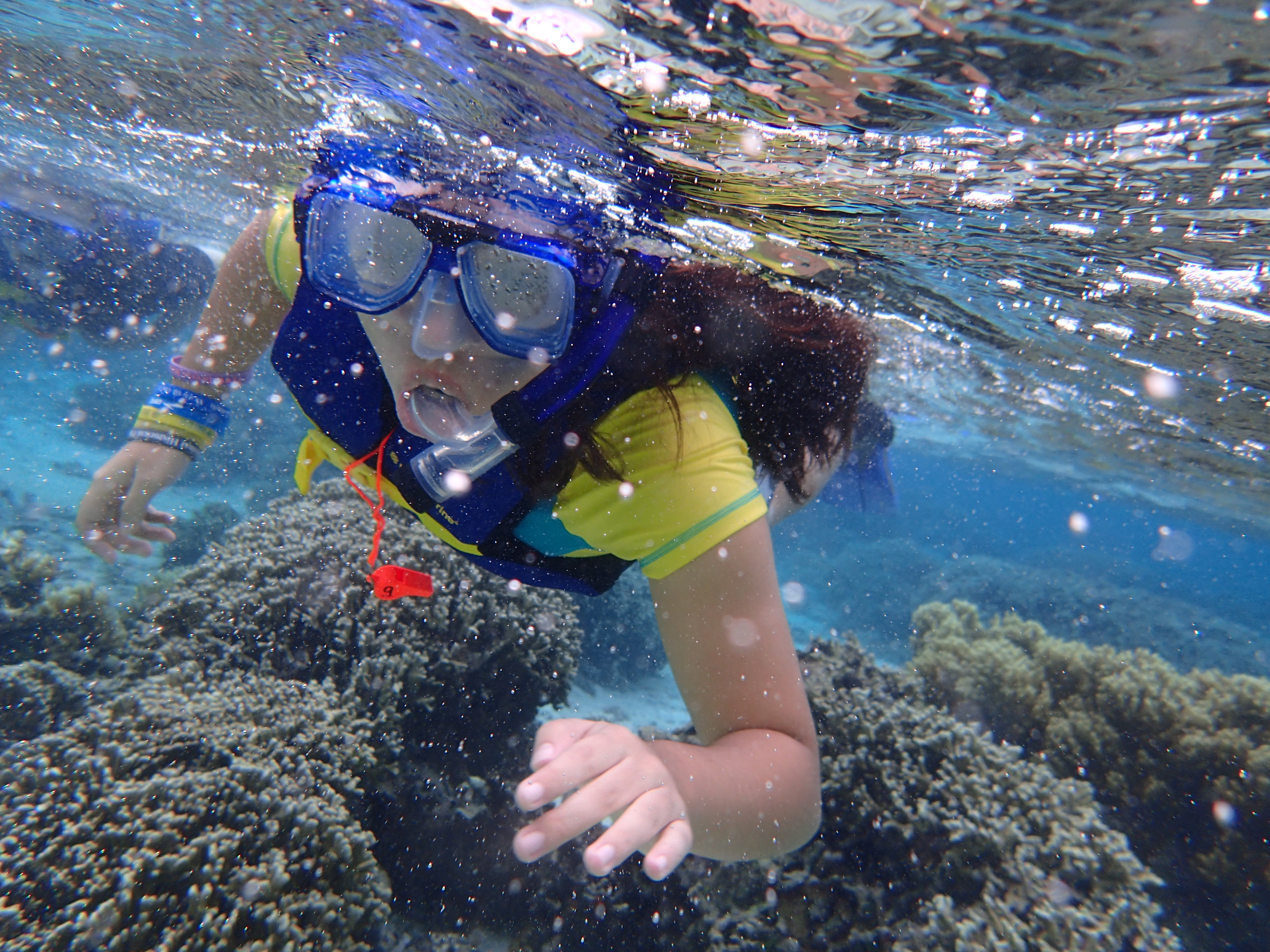 News Release Date:
May 25, 2016
Contact: Tanya Taitano Sortor, 671-482-1234
FOR IMMEDIATE RELEASE:
Release Date: Thursday, May 26, 2016
Contact: Tanya Taitano Sortor, Education Program Coordinator, Pacific Historic Parks
Phone: 671-482-1234
Sign up now for Preservation Ranger Academy
This July, War in the Pacific National Historical Park and non-profit partner, Pacific Historic Parks, will host the Preservation Ranger Academy (formally known as the Reef Ranger Conservation Corps). This free, dynamic program introduces a fun, safe, and exciting way to explore our island's coast and learn about marine science at national park sites. This two-part program will be held from July 5-29, 2016. Rising 9th and 10th graders may apply.
Applicants who demonstrate a passion for becoming stewards of the environment, willingness to take on greater responsibilities and a desire for gaining a unique leadership and community service experience will be selected to participate in the Preservation Ranger Academy.Particular attention will be given to the student's essay question responses.
Preservation Rangers will receive leadership, mentorship, safety and sea creature identification training. They will gain a greater awareness of the importance of conservation for our community.The participants will earn First Aid, CPR & AED certification. Preservation Rangers will also serve as youth leaders during the Reef Ranger Summer Camp and be role models to younger campers who promote water and hiking safety.
Be part of this exciting free educational program that encourages youth to tune their senses to the awesome underwater world at their national park!
Interested candidates can apply at the T. Stell Newman Visitor Center by 4:00 pm June 12, 2016.Find out more information by visiting www.nps.gov/wapa, emailing reefrangers@pacifichistoricparks.org, or calling Education Program Coordinator Tanya Sortor at 671-482-1234.