Ranger Programs for June 2015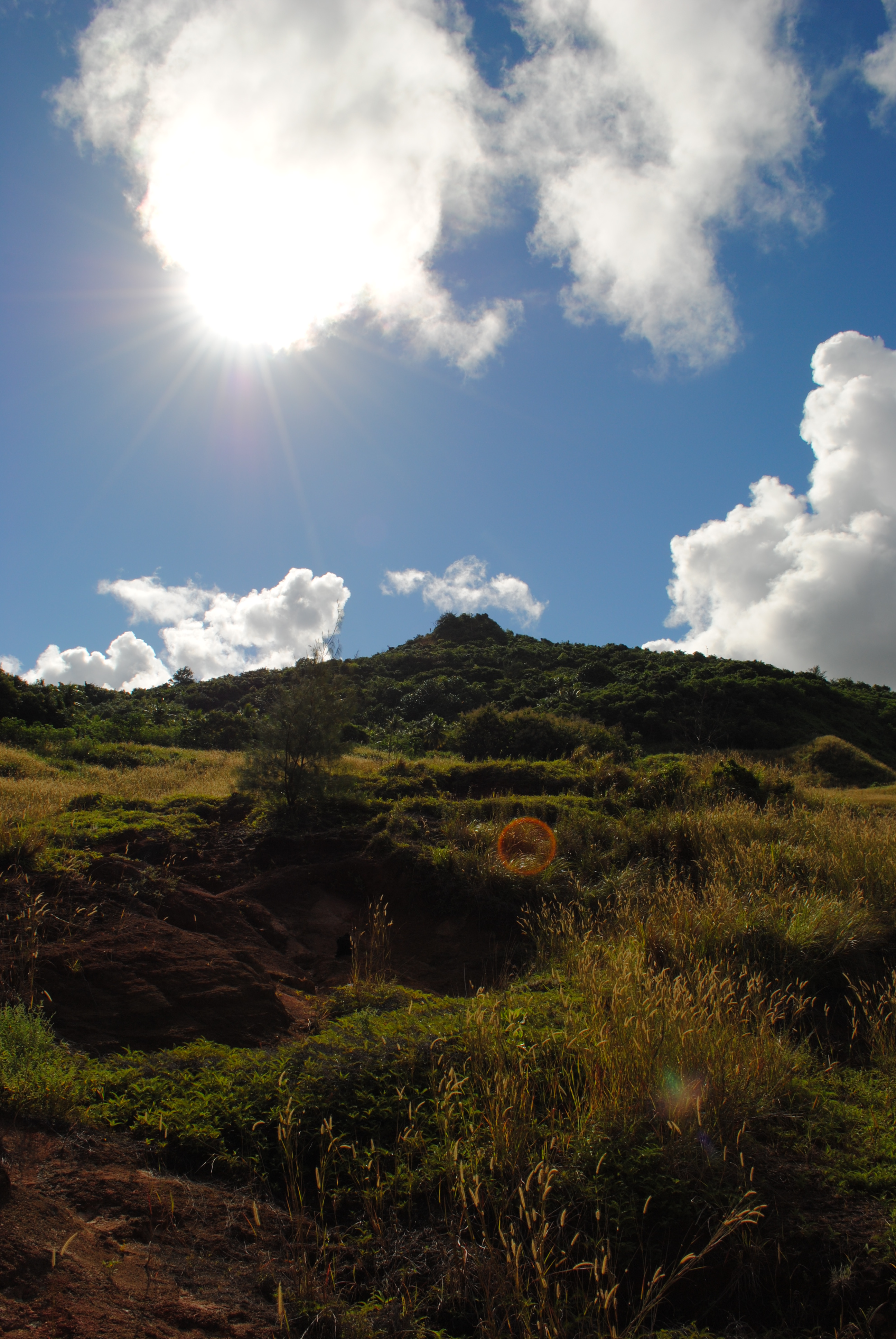 News Release Date:
June 2, 2015
Contact: Dan Brown, 671-333-4051
Throughout June: Find Your Park!
Get outside to celebrate America's Great Outdoors Month! Find Your Park within these special sites spread throughout central Guam and at the free T. Stell Newman Visitor Center, located just outside Naval Base Guam and open daily from 9:00 am –4:30 pm.
June 6,Saturday: 2 pm at Fonte Plateau - "Bare Hands" 
Ever wonder about those big, strange cave doors on Nimitz Hill? Join a park ranger at the Fonte Plateau Unit to discover the Japanese Communication Post bunker and the true, haunting story of its last inhabitants. (30 minutes) 
June 7,Sunday:2 pm at Ga'an Point - "Agat Amtrac" 
Join a park ranger in Agat for an exploration of Ga'an Point, where some Liberators didn't even make it to shore during the 1944 Battle of Guam. Find out how an offshore wreck shows the surprising, unintended destinies of these Marines and their machines. (30 minutes)
June 13,Saturday:10 am at Visitor Center - "History Revealed" 
The Battle of the Philippine Sea, nicknamed the Great Marianas Turkey Shoot, was the largest aerial battle in history. Join Dave Lotz, Cultural Resources Program Manager, and Commander Marvin Michael Dodge, USN, for a presentation and discussion of the iconic battle. (One hour)
June 14,Sunday:2 pm at Visitor Center - "The Living Arizona"
Once a site of human devastation, now a haven for marine life. Resting on the bottom of Pearl Harbor, the USS Arizona Memorial has now become a place of healing and reconciliation. Join us for a special event, brought to us by WWII Valor in the Pacific NM, where you can see rare glimpses of the USS Arizona as she rests today. (One hour)
June 20,Saturday:10 am at Naval Base Guam "Maila Halom Day" 
This Navy hosted open house will have a 5K, sports tournaments, food concessions, entertainment, military static displays and historical displays. Join us at our ranger display in the Charles King Fitness Center to learn more about the national parks and get involved with the "Find Your Park" movement. This event is open to the public. (All Day)
June 21,Sunday:2 pm at Visitor Center - "Science Sunday"
This series of Sunday programs features guest speakers who help make the science all around us applicable and fun. Learn about the lastest projects happening in and around the community of Guam. For more information about the guest speaker, call 333-4050. (One hour)
June 27 and 28, Saturday and Sunday:2 pm at Asan Beach - "Plant Walk"
Explore the ridge of Asan Beach with a park ranger to discover uses of the plants of Guam. While some plants have been introduced to help revegetate the island, many native plants survived the battles and development that have taken place. Some are found nowhere else in the world than this protected ridge. Meet near the restrooms. (One hour)
Last updated: June 2, 2015