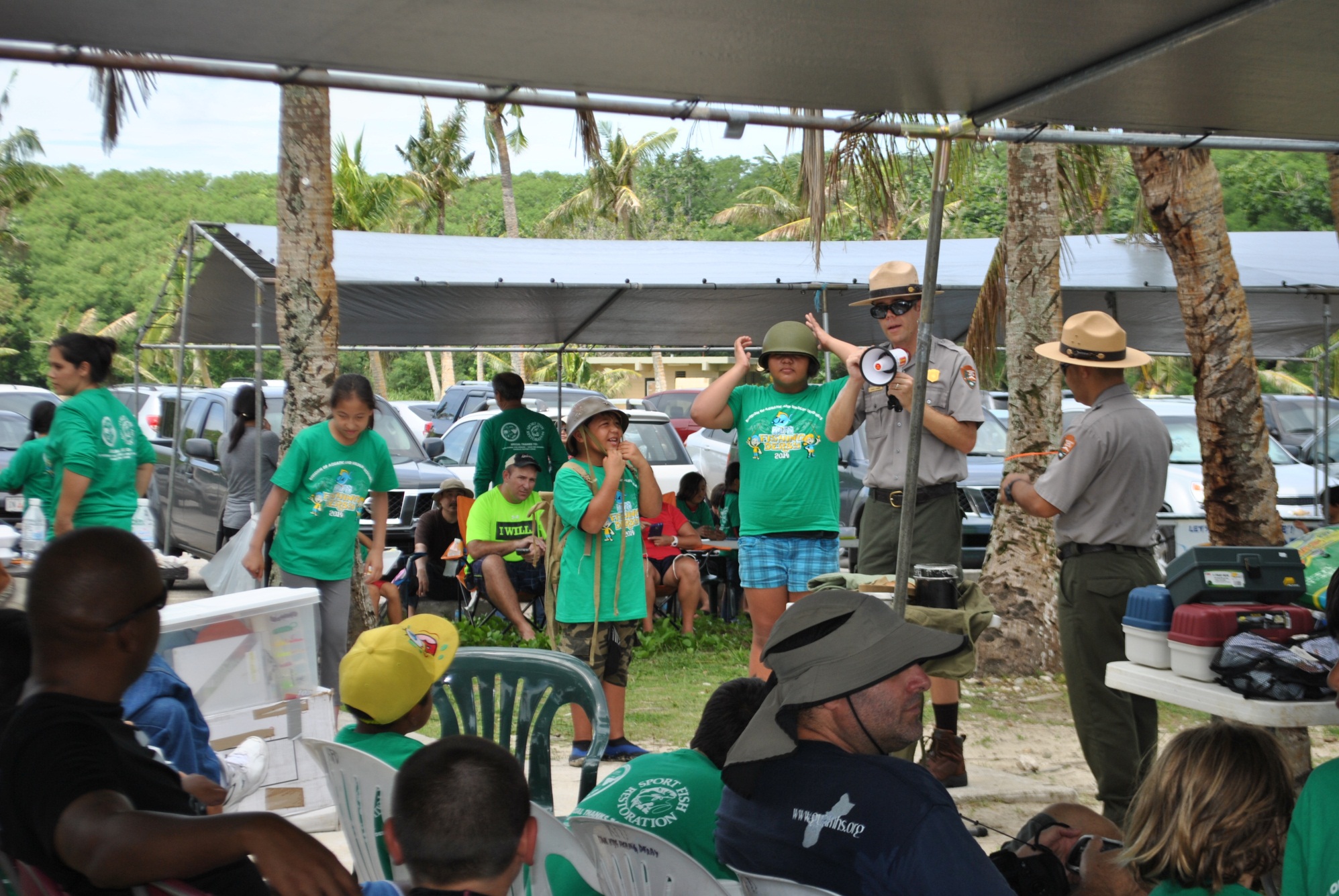 News Release Date:
December 2, 2014
Contact: Dan Brown, 671-333-4051
Park Programs December 2014
Join park rangers this month for a variety of fun and interesting interpretive programs. Park rangers will lead special guided tours of park sites and share personal stories of those who fought in the Pacific War. Programs provide visitors an opportunity to learn about park resources, the people we honor, and how events of the past still influence us today. For specific program details, please see the attached schedule of events.
Visitors can also hear from a park ranger with the park's cell phone audio tour, available 24 hours a day.Tour stops are located at ten points throughout the park. Dial 866-418-3963 to listen to the tour in English or Japanese.For questions on specific programs, call 333-4050 or visit www.nps.gov/wapa for more information and a map of park units.
Events featured at War in the Pacific National Historical Park
Hidden Treasures of George Tweed Saturdays, 2 pm
Join a park ranger at Asan Bay Overlook, to learn about the famous Navy man who fled to the jungle in 1941;hiding for nearly 3 years during Guam's Japanese occupation, he couldn't imagine what he'd need to survive. While the tools he used ranged from primitive to modern, his greatest assets were his friends. Free;30 minutes
Additional Special Events at T. Stell Newman Visitor Center
Movie at the Museum Sunday, December 7 at 2 pm
Ever wonder what Guam looked like before World War II? Join us at the Visitor Center theater to see rare pre-war footage of Guam. Through this film you can travel back in time to see a peaceful island before it was affected by this life changing war. Free;30 minutes
Science Sunday Sunday, December 21 at 2 pm
This series of programs features guest speakers who help make the science all around us applicable and fun. This month is all about recognizing the citizen scientist team of Guam Community Coral Reef Monitoring Program (GCCRMP ). Marybelle Quinata, program coordinator, will share progress made by GCCRMP and talk about data collected by the team! Free;1 hour