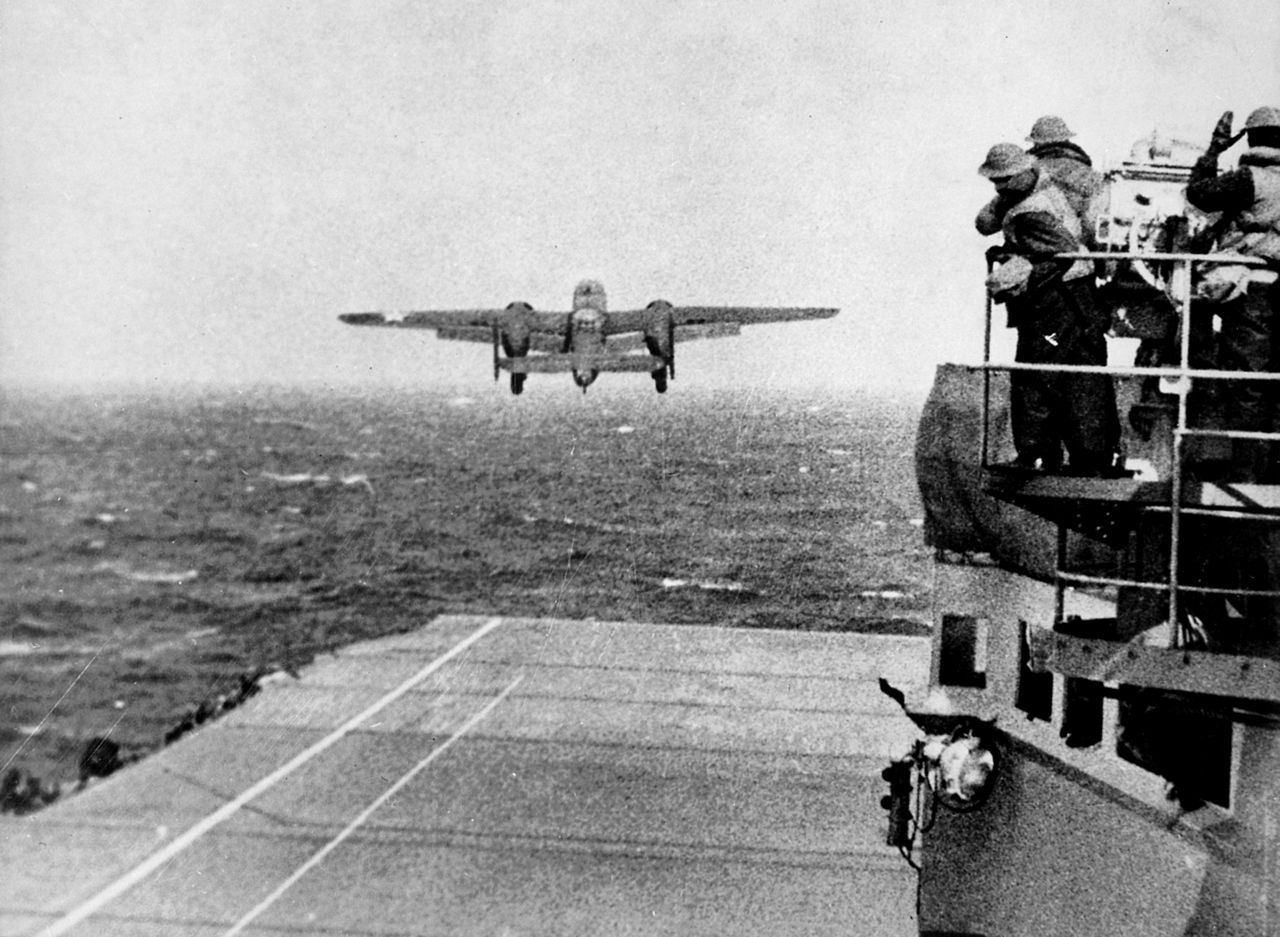 News Release Date:

February 29, 2016

Contact: Kelly Carroll, 671-333-4051

March - Park Ranger-Led Programs at War in the Pacific National Historical Park

March 5, Saturday: 10 am at Ga'an Point – "The Japanese Bid for Victory"
Join a park ranger in Agat, where a calm and serene beach, towered by Mt. Alifan,represents how quickly we forget what took place in 1944. Get in-depthknowledge of Japanese attempts to counterattack and repulse the advances of the U.S. Forces on July 25 and 26, 1944. (45 minutes)

March 6, Sunday: 2:00 pm at Visitor Center - "The Doolittle Raid"
Join us for a presentation on the famous Doolittle Raid at the T. Stell Newman Visitor Center. Learn interesting facts about the first American air raid to strike the Japanese home islands on April 18, 1942.(1 hour)

March 12, Saturday: 9:00 am at Apaca Point - "Keep Guam Beautiful"
The cleanupwill take place at Apaca Point in Agat - a former WWII invasion beach. Cold water in coolers, protective gloves, and trash bags will be provided. Please bring refillable water bottles and wear closed-toe shoes, hats, and sunscreen. For more information, please contact e-mail us.

March 13, Sunday: 2:00 pm at Visitor Center - "Map Talk:Pacific War Strategy"
Stop by the T. Stell Newman Visitor Center to learn about the American's island hopping strategy used throughout the Pacific War. This week's presentation features the battle of Guadalcanal. (45 minutes)

March 19, Saturday: 10:00 am at Visitor Center - "History Revealed:  Kriegsmarine in the Gani"
Join us for this month's "History Revealed" to explore the unique adventures of the German naval vessel Orion in the Northern Mariana Islands in early 1941. (1 hour)

March 20, Sunday: 2:00 pm at Visitor Center - "Science Sunday"
Science Sunday features current research projects happening right here in Guam and the Micronesia region. Meet a different guest speaker to learn how this research can benefit coral reef conservation. For more information about this event, call 646-1905 or email gureefmonitoring@gmail.com. (1 hour)

March 26, Saturday: 2:00 pm at the Visitor Center – "Innovations:  How the War Inspired a Technological Revolution"
Join Park Ranger Kelly for an exploration of how technological advances in World War II fueled the growth of science and technology for the next 50 years. (1 hour)

March 27, Sunday: 10:00 am at Fonte Plateau - "Generals Obata and Takashina"
Join a park ranger at Fonte Plateau to learn about the two generals of the Imperial Japanese Army in charge of defending Guam from American forces. Explore the bunker and discover the fate of its last inhabitants. (45 minutes)

 

For more information on specific programs, call 671-333-4050 or visit www.nps.gov/wapa.