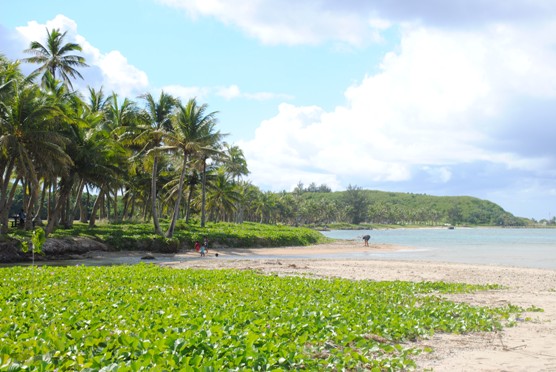 News Release Date:
September 13, 2011
Contact: Benjamin Hayes, 671-333-4051
Take pride in your island! On Saturday, September 17, join volunteers from across the globe for the 26th annual International Coastal Cleanup. On Guam, government agencies, local companies, community organizations, national park staff, and others will join forces to clean up Guam's coastal resources.
After the cleanup, all are invited to War in the Pacific National Historical Park for a special "Movie in the Park" at Asan Beach. The program will include segments of two fascinating movies that focus on day-to-day interactions with our natural resources. First, watch Trashed, a provocative 30-minute investigation of the enormous waste produced by Americans every day. Trashed examines why we create so much waste and the effects of trash on our fragile natural resources. Next, watch episode nine of the BBC documentary series, Planet Earth. This one-hour episode explores the "Shallow Seas" and the vast array of corals, plants, and animals that live near our shores.
Join us under the stars at Asan Beach, Saturday, September 17 at 6:30 p.m. for our two featured films. The public is encouraged to bring chairs, blankets, flashlights, umbrellas, and insect repellant. For more information, call 671-333-4050.