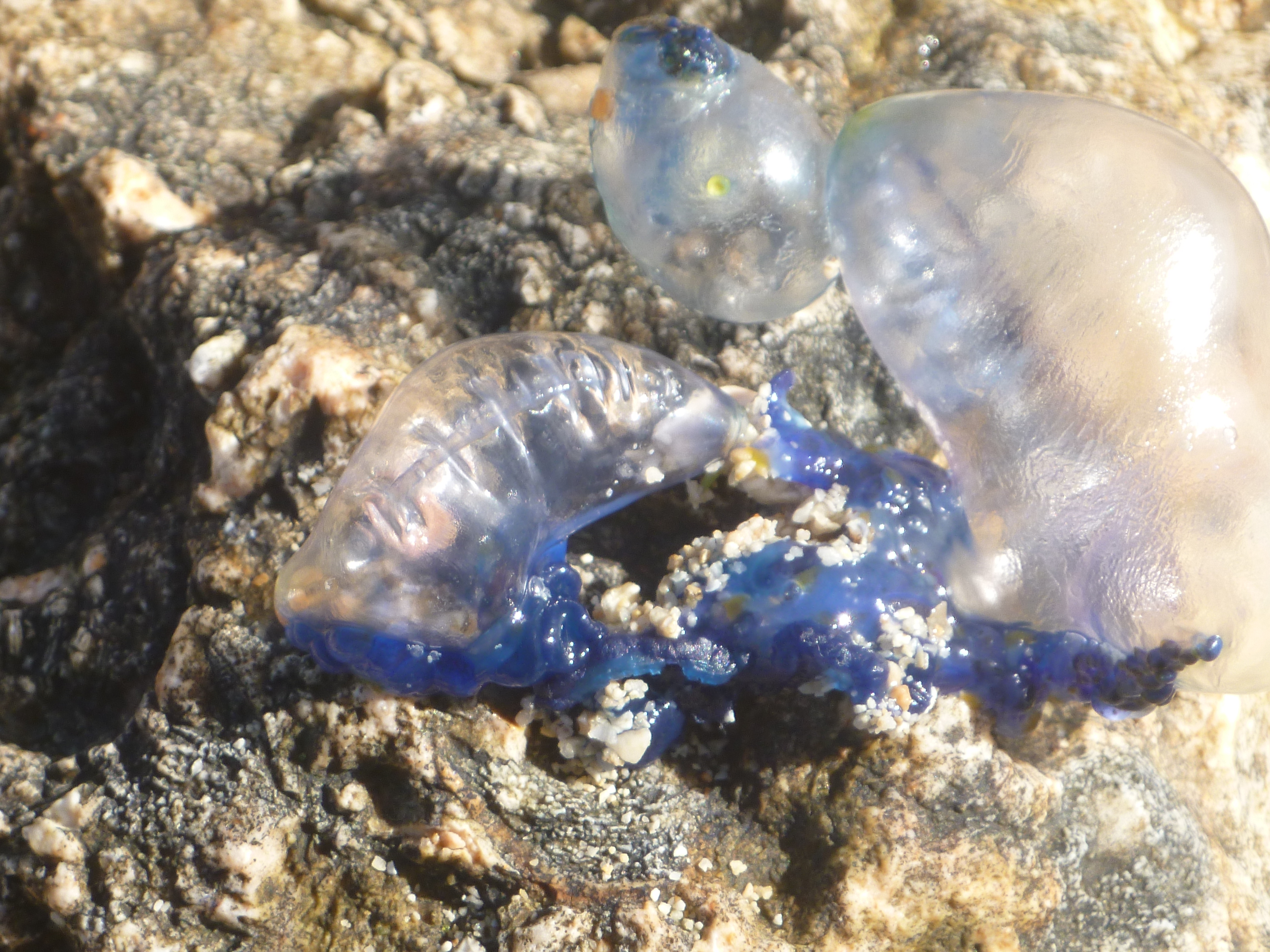 News Release Date:
February 5, 2015
Contact: Mike Gawel, Chief of Resources Management, 671-477-7278 Ext 1010
Dangerous Jellyfish Reported At Asan Beach
National Park Service staff urge the public to be aware of numerous Portuguese Man-of-War (also known as Blue Bottle), a type of stinging jellyfish, washed ashore at Asan Beach and other beaches on Guam. Contact with this type of jellyfish can cause intense pain and serious injury. Seek immediate medical attention for serious stings. Due to the presence of jellyfish and high surf, for your safety visitors are advised to stay out of the ocean. For more information or questions contact Mike Gawel, Chief of Resources Management, at 477-7278, extension 1010, or the park visitor center at 333-4050, or visit www.nps.gov/wapa.