Dangerous Marine Animals
Date:
January 8, 2011
Contact:
Dan Brown
, 671-333-4052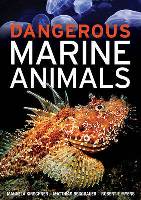 War in the Pacific National Historical Park invites the public to a presentation on Saturday, January 8, 2011, by Rob Myers about dangerous marine animals. Mr. Myers is a former long-time Guam resident who authored the Micronesian Reef Fish book and illustrated it with his photographs, as well as produced the well-known Mariana Islands Fish Posters. He also co-authored the book Dangerous Marine Animals.

This is the January event of the National Park Service's monthly "Curator's Corner" series. It will be at the T. Stell Newman Visitor Center, next to the Pass and I.D. Office just outside the Navy Base entrance on Marine Corps Drive. The presentation begins at 1 p.m. Saturday afternoon. The public is invited at no cost.
Last updated: March 1, 2015