Guam Occupation Survivors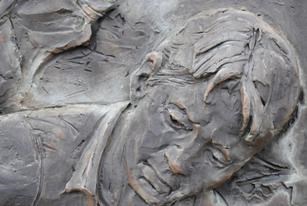 During World War II, many Pacific islands experienced sudden and traumatic military invasions, occupations, and in many cases destructive battles, bringing drastic change to traditional ways of life. Guam suffered a brutal Japanese occupation, a deadly three-week battle, and a rapid American military buildup.
War in the Pacific National Historical Park remembers the civilians on Guam who survived the tragedy of war. 14,721 Guam civilians endured war atrocities such as forced march, forced internment, forced labor, beatings and worse. All are listed on the Asan Bay Overlook Memorial Wall of Names.
To request a PDF document with the complete listing of the 14,721 survivors as well as the 1,170 Guam civilians and 1,880 American servicemen who died, please email us. To learn more about the Asan Bay Overlook, click here.
Last updated: December 20, 2017