Walnut Canyon: An Outdoor Classroom
Welcome teachers, students, and parents! Walnut Canyon offers adventures for students of all ages, whether you are able to visit in person or not.
Find lesson plans, information to plan your field trip, and more to help you use Walnut Canyon as your outdoor classroom.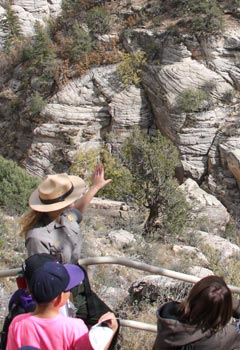 Last updated: March 20, 2015