Plan Your Visit
Where is Washita Battlefield NHS?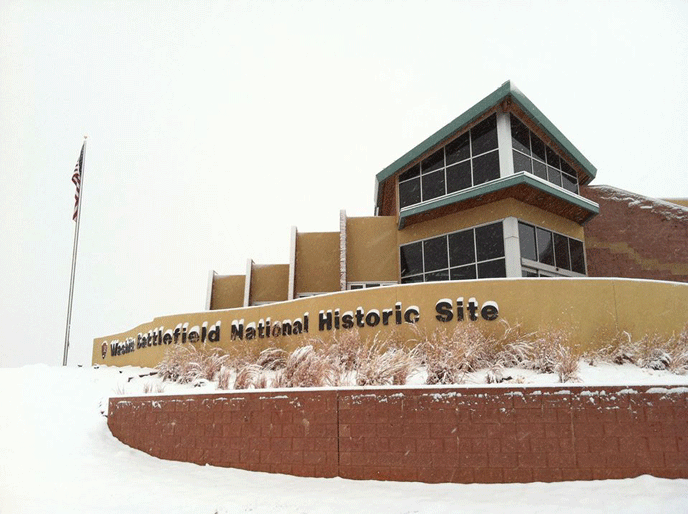 Washita Battlefield National Historic Site is located within the U.S. Forest Service's Black Kettle National Grassland near the town of Cheyenne, Oklahoma.
Cheyenne is situated in western Oklahoma approximately 140 miles west of Oklahoma City and 128 miles east of Amarillo, Texas; just 22 miles north of I-40 on State Highway 283. The town of Cheyenne is the county seat of Roger Mills and inhabits 23.3% of the entire county population.Cheyenne is approximately 30 miles north of I-40 on Hwy 283 and approximately 20 miles east of the Texas border.
Want to map directions to the Washita Battlefield National Historic Site Visitor Center & Black Kettle National Grassland Administrative Offices?
Already On Your Way?
The visitor center is open 7 days a week. The overlook and trail are open daily from dawn until dusk. Visit Basic Information and Operating Hours & Seasons for more orientation to the park.
Are you traveling with your pets?
We can't wait to see you!! But for safety sake be sure you are ready for your visit.


Last updated: October 30, 2017