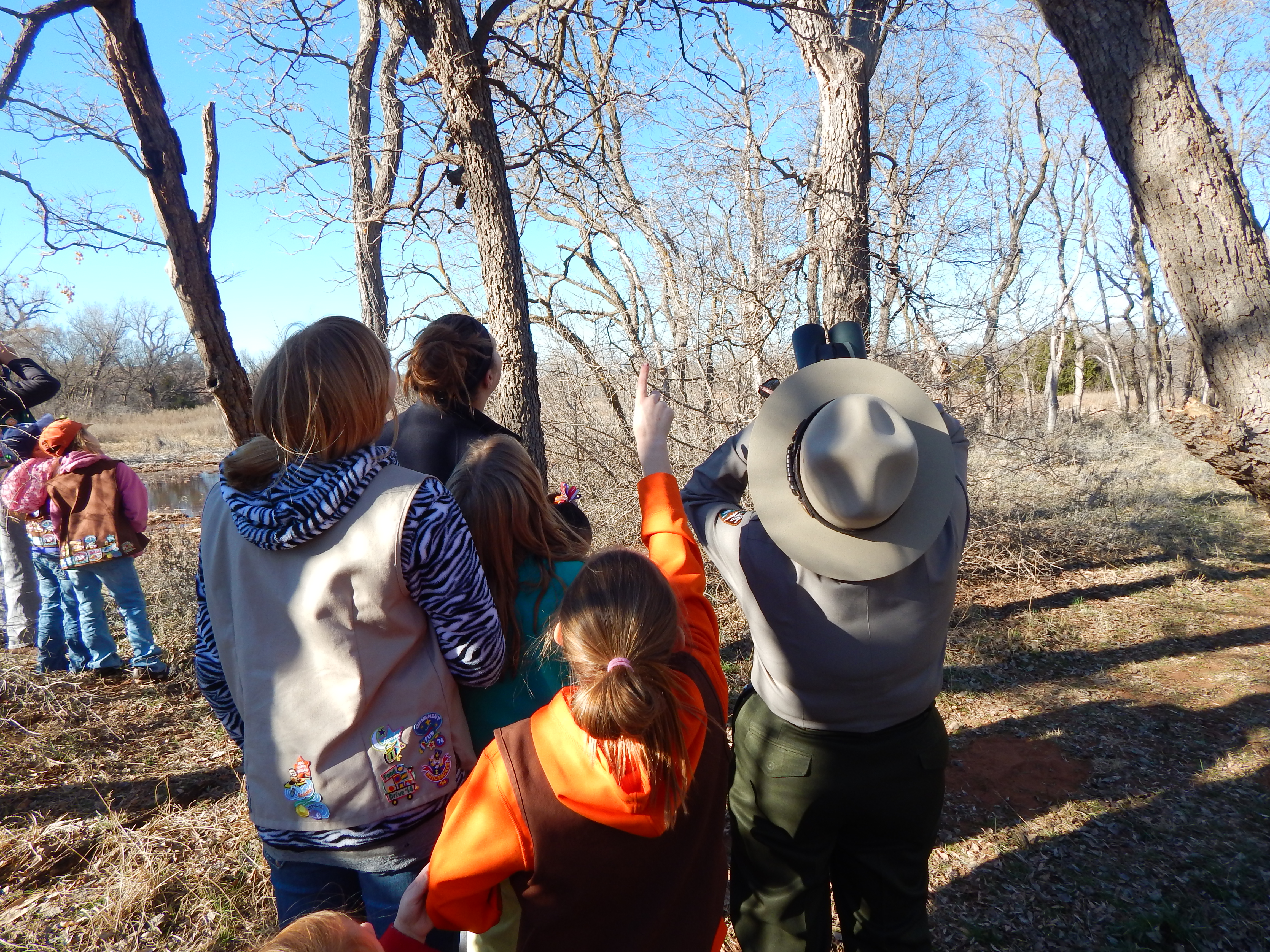 News Release Date:
December 14, 2015
Contact: Richard Zahm, (580) 497-2742 . 3011
On Sunday, December 20 at 7:00 a.m. join Washita Battlefield National Historic Site Park Rangers, U.S. Forest Service and U.S. Fish and Wildlife Service wildlife biologists and an Oklahoma Department of Wildlife Conservation biologist for the 2015 Christmas Bird Count. Meet at the Washita Battlefield National Historic Site visitor center to receive instructions and maps. The Christmas Bird Count , in its 116th year, engages bird watchers of all ages in counting birds to create a real-time view of bird populations. It helps researchers at the Cornell Lab of Ornithology and the National Audobon Society lean about how birds are doing and how to protect them and the envornment we share.
The Christmas Bird Count is not just a local event. It attempts to track changes in bird populations on a massive scale. The tens of thousands of volunteers throughout the world that participated last year turned in more than 144,000 online checklists, creating the world's largest instantaneous snapshot of bird populations ever recorded. To learn more about the Christmas Bird Count visit
cbc.birdcount.org.
Be prepared for all weather conditions. If you have binoculars or a spotting scope, please bring them. A limited number of binoculars will be available, and Rangers will have a few spotting scopes.
WHAT: Christmas Bird Count
WHEN: December 20, 2015 @ 7:00 a.m.
WHERE: Washita Battlefield National Historic Site