Date:
April 12, 2016
Contact:
Kevin Bowles Mohr
, 580-497-2742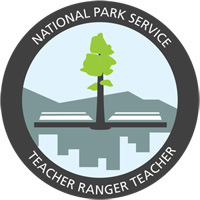 Washita Battlefield National Historic Site is recruiting teachers to participate in the Teacher-Ranger-Teacher program this summer. The Teacher-Ranger-Teacher program is a professional development opportunity for K-12 teachers to spend the summer acquiring new skills in experiential learning through a program provided by a partnership between the National Park Service and the University of Colorado Denver.The participants spend between four and six weeks in a National Park Service unit developing a major educational project and participating in an online graduate course from the University of Colorado Denver.The goal of the program is to train teachers in the resources and themes of the NPS so that they can return to their schools in the fall and incorporate their new skills into their classroom activities. The National Park Service aims to especially reach students from underserved schools and districts by recruiting teachers from Title 1, urban or rural schools and from tribal schools to participate in the Teacher-Ranger-Teacher program.
Projected Dates of Detail:Mid June to the end of July (some flexibility)
Housing Availability: No
Stipend:$3000.00 upon completion of program and graduate course requirements
Graduate Credit:3 graduate credit hours through University of Colorado Denver
Program Hourly Requirements:Total of 240 hours of effort;160 hours of major educational project, 45 hours of online coursework, discussion, course readings, 35 hours of NPS operational experiences.
Additional Information:
Washita Battlefield National Historic Site is looking for secondary education teachers to help develop a Distance Learning Program with accompanying lesson plans. Additionally, the park seeks someone that could help connect its resources to state education standards and develop a program that could be used in the OK History classrooms.
The Teacher-Ranger-Teacher may also attend regional EngageOK conferences, assist with the park's inaugural Summer Camp, and visit other National Park Service sites. By the end of the program, the Teacher Ranger Teacher will learn about National Park Service education themes and resources, be trained in the field of Interpretation and have the opportunity to present an interpretive program to visitors, and learn the basic job duties of operating a National Park Service site.
For an application or additional questions, please contact Kevin Bowles Mohr, e-mail us, 580-497-2742 x 3003
WHAT:Teacher-Ranger-Teacher program recruitment
WHEN: Positions are for summer 2016    
WHERE: Washita Battlefield National Historic Site