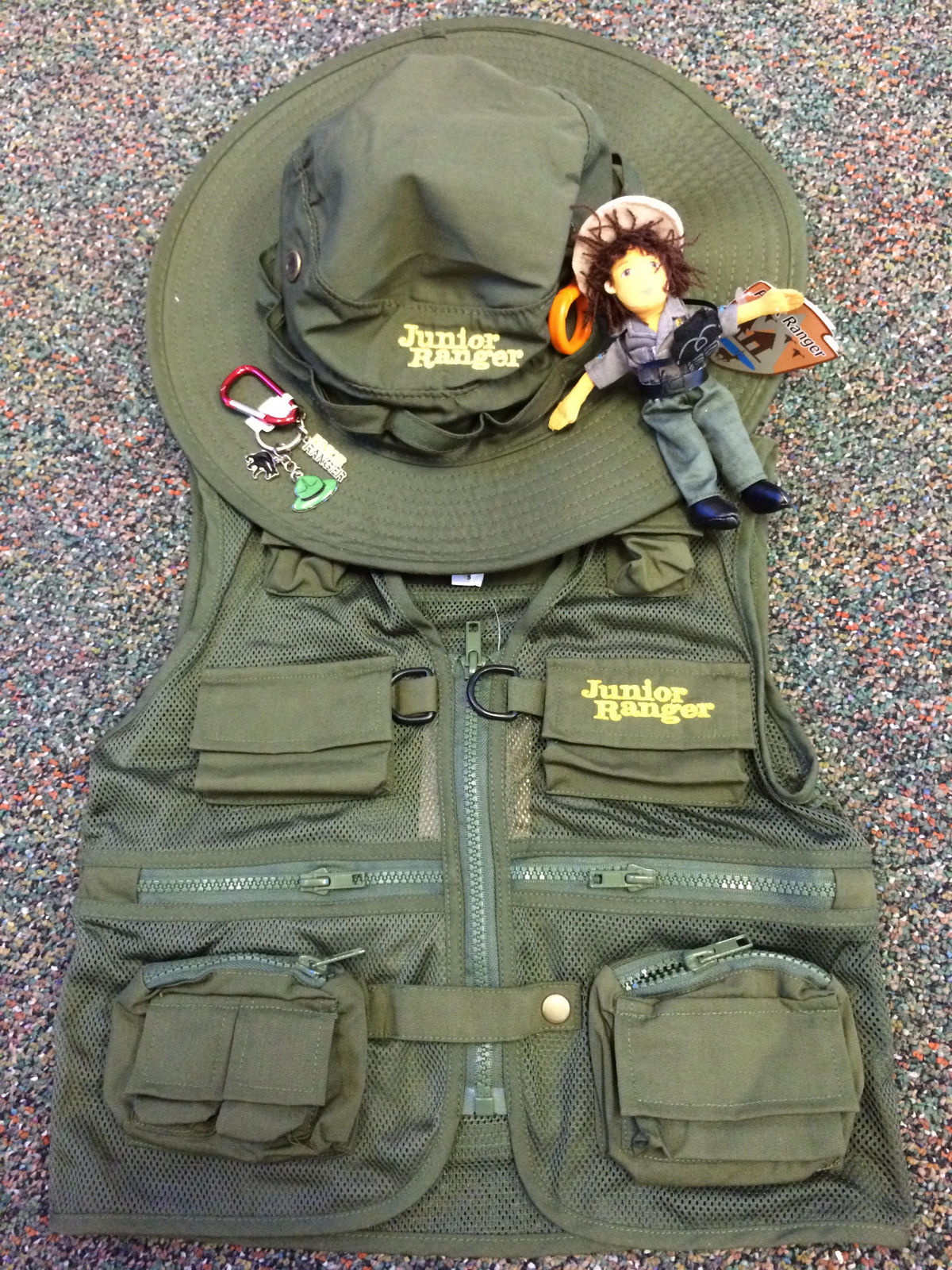 News Release Date:
December 14, 2015
Contact: Kevin Bowles Mohr, (580) 497-2742 ext. 3003
During December 19-20, Washita Battlefield National Historic Site's bookstore, operated by the Western National Parks Association, will discount 25% off on all regular priced items! What a perfect opportunity to get your aspiring Junior Rangers the newest item in our bookstore, like the plush Junior Ranger Doll, the Junior Ranger key chain and charms, a Junior Ranger outfit, or one of our naturalist guidebooks.
While adults are perusing the bookstore, or need a place to take the kids during their winter break, staff invites all current and prospective Junior Rangers to look at our new Junior Ranger exhibit. If you'e wondering how to become a member of the National Park Service "family" as a Junior Ranger, all you have to do is visit any park and complete their Junior Ranger booklet. Afterwards, share your answers with a park ranger. You'll be asked to take a pledge, and then you'll receive an official Junior Ranger badge or patch It's so easy and fun!
The typical Junior Ranger is usually between the ages of 5 and 13, but anyone of any age can become a Junior Ranger! A major responsibility of becoming a Junior Ranger is to "Explore, Learn, and Protect" the 4096 National Parks, monuments, historic sites and preserves throughout our country. 2016 is the Centennial of the National Park Service and Washita Battlefield National Historic Site challenges you to go #FindYourPark! How many Junior Ranger badges will you earn?
Come see the exhibit and take advantage of the store-wide discounts!
WHAT: Washita Battlefield Bookstore Sale 25% off
WHEN: December 19-20, 8 a.m. to 5:00 p.m.
WHERE: Washita Battlefield National Historic Site Visitor Center