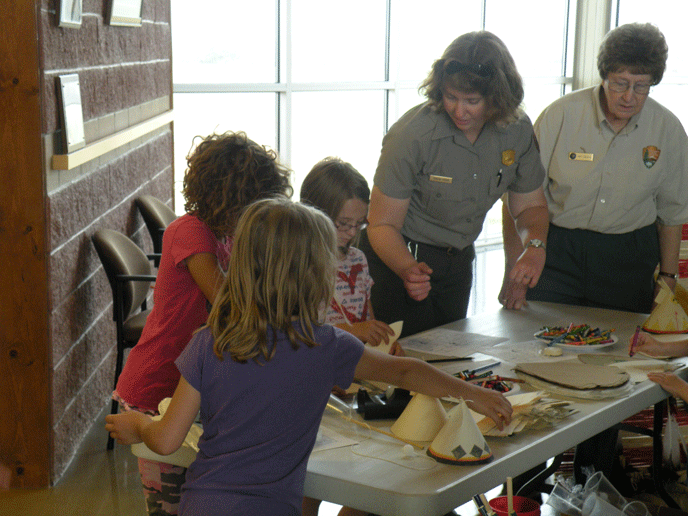 News Release Date:
April 21, 2015
Contact: Tucker Blythe, (580) 497-2742 ext. 3001
2016 marks the centennial of The National Park Service, and as part of the celebration we want you to Find Your Park! This Saturday, April 25, we invite you to find your park by joining in on the Junior Ranger Day celebration at Washita Battlefield National Historic Site.
The park service, along with its philanthropic partner, The National Park Foundation, recently launched the Find Your Park campaign to help us all celebrate these special public places - places that capture the essence of America. These places can be national parks, state parks, or local parks.
Do you remember your first visit to a park? Maybe your first visit was to the Cheyenne City Park, peeking inside the Roll one-room school house? Maybe your first memories are hunting on the Black Kettle National Grassland or camping out at Foss Lake? Maybe you remember the first time you saw the Grand Canyon or walked the National Mall in D.C.? Maybe your first memory of a park was Washita Battlefield?
Wherever you first discovered yourself in a park, in nature, we invite you to find your park again. Come out to the Washita Battlefield visitor center this Saturday, talk to soldiers from Troop J, shoot an arrow from a bow, and enjoy other activities. Kids of all ages can partake. Come help us begin the celebration of our first 100 years by finding your park again. We look forward to seeing you!