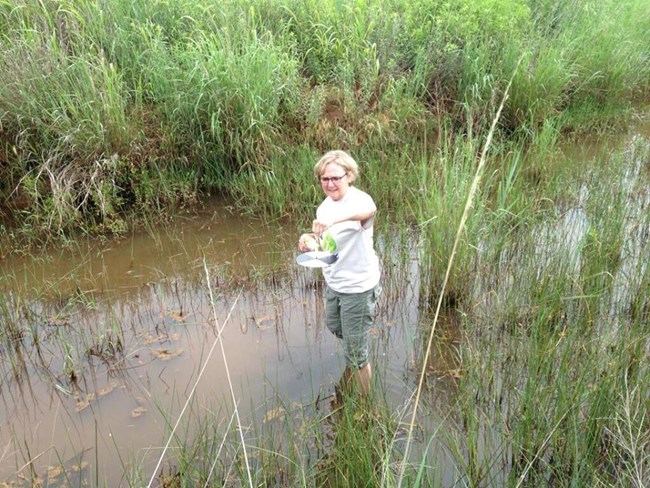 The National Park Service Teacher Ranger Teacher (TRT) program is an extended professional development opportunity for educators from K-12 schools to learn about the resources and educatuonal materials available through the National Park Service.
This past year as Washita's TRT, Beckey Smith was instrumental in bringing Oklahoma's Blue Thumb Program back into the park.This program is a water pollution education program and will be instrumental in teaching students about the importance of monitoring and caring for their environment.
Want to learn more? The following links will help you get started.
The National Park Service Teacher Ranger Teacher program
Professional Development Opportunity for Teachers press release
Washita Battlefield Teacher Ranger Teacher Application and Details (PDF 116.41 KB)