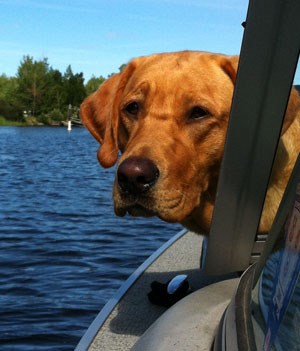 Where can I take my pet?
Pets are allowed at the Frontcountry campsites only. Pets are not allowed at the Backcountry sites located within the Kabetogama Pennisula.
Pets are allowed only on the 1.7-mile Recreation Trail which follows County Road 96 from Hwy 11 to the Rainy Lake Visitor Center.
Pets are allowed in the immediate visitor center areas and parking lots.
Pet Owner Responsibility
Pets must be on a 6-foot leash, under control and attended to at all times.
All pet excrement must be collected and disposed of properly in a trash receptacle.
All pets must be vaccinated and possess a valid vaccination tag as required by Koochiching and St. Louis County.