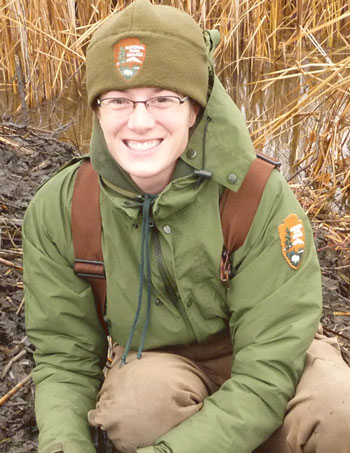 News Release Date:
April 24, 2014
Contact: Tawnya Schoewe, 218-283-6670
International Falls, MN – Visitors to the nation's 36th national park can stop by Voyageurs National Park's booth at the Midwest Mountaineering Outdoor Adventure Expo to be held April 25, 26 & 27, 2014 in Minneapolis.
A park ranger as well as volunteers from partners Voyageurs National Park Association and Destination Voyageurs National Park will be there to answer your questions about Minnesota's best-kept secret: Voyageurs National Park.They will have resources to help you plan your next trip and navigate the park's new campsite reservation system which launched April 1.
Midwest Mountaineering's Expo hosts more than 85 outdoor adventure exhibitors, 100 free presentations, a canoe and kayak auction, Beer and Gear social night, games for kids, and a canoe and kayak demo. Admission to the Expo is free.
In addition, Park Ranger Lisa Maass will be presenting the following talk on Saturday,April 26, 2014:
Secrets to Voyageurs National Park -
1:00

p.m.

, 
U of M – Hanson Hall
, Room 105 (
1925 4th Street South, Minneapolis)


Voyageurs National Park is a secret gem in the crown of Northern Minnesota.Hidden on the Canadian border, the scenic North Woods and ancient rocks provide a remote getaway for those willing to make the trip. Join Park Ranger and Biological Technician, Lisa Maass as she shares some undiscovered gold in your national park.
About the National Park Service. More than 20,000 National Park Service employees care for America's 401 national parks and work with communities across the nation to help preserve local history and create close-to-home recreational opportunities. Learn more at www.nps.gov.