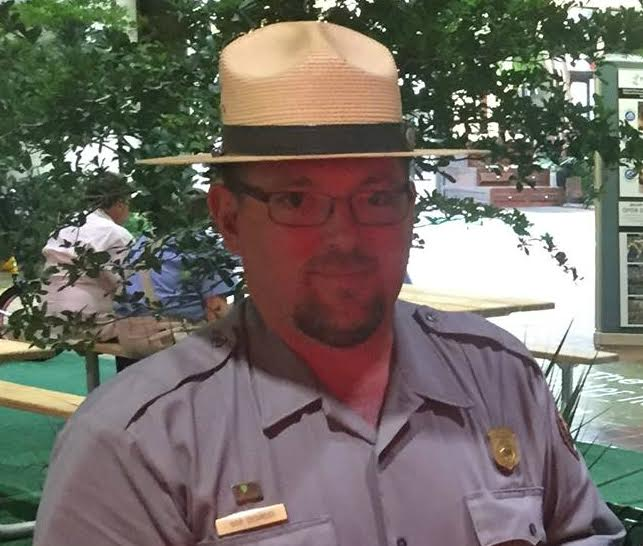 News Release Date:
October 24, 2016
Contact: Tawnya Shoewe, 218-283-6670
International Falls, MN--Robert (Bob) DeGross has been selected as the next Superintendent of Voyageurs National Park in Minnesota. A Wisconsin native, DeGross is a 25-year veteran of the National Park Service, and currently the Chief of Interpretation and Public Affairs at Big Cypress National Preserve in Florida. He will begin his new assignment in December 2016.
"We are pleased to welcome Bob as the superintendent of Voyageurs National Park," stated Regional Director Cam Sholly. "He has a proven track record of solving complex problems, and working to build strong community relations and park operations."
DeGross has served in a range of park management positions including: acting superintendent of Biscayne National Park (2016), acting superintendent of Canaveral National Seashore (2007), and acting deputy superintendent of Big Cypress National Preserve (2014/2015). He has also served in numerous other supervisory and field positions since 1989. While at Big Cypress in his current position, he was responsible for managing the implementation of the Preserve's off road vehicle (ORV) management plan.
"I am excited to make the move to northern Minnesota and Voyageurs National Park, and am looking forward to working with the staff and the adjacent communities." DeGross said. "I've always had an affinity for the water and woods of the northern forest. The human history and natural beauty of the area is truly spectacular."
DeGross is looking forward to moving back home to the upper Midwest where he plans on enjoying canoeing, hiking, fishing, motorcycle riding, and watching the northern lights.
Voyageurs National Park, located in northern Minnesota, was established in 1975. It is a water-based park consisting of 218,054 acres. Three of the four large lakes share the international boundary with Canada.