Voyageurs Wetland Restoration Project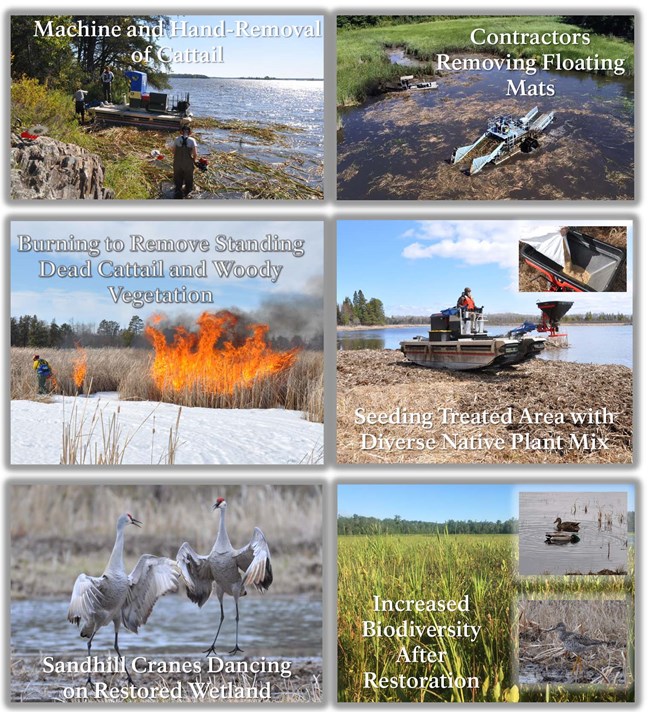 In 2015, Voyageurs National Park staff started the
Voyageurs Wetland Restoration Project
to restore wetlands that had been degraded by invasive hybrid cattails and other factors. The goal of this project is to mechanically remove cattail and other invasive plants and restore native vegetation, such as wild rice, using new and established techniques. Our project is also evaluating the effectiveness of our restoration strategies for their use in Voyageurs National Park and the surrounding region.
Voyageurs National Park staff and partners have been working to restore degraded wetlands during Phases 1 & 2 of the project since our start in 2015. We are currently seeking >$1.6 million to initiate Phase 3 of the project.
We have developed an array of tools to combat invasive cattails and other aquatic invasive species and restore biological diversity to these critical natural features.
Project staff and partners monitor key indicators of ecosystem health and function, including aquatic plants, marsh birds, and aquatic mammals like muskrats.
Visit our keyboard shortcuts docs for details
Duration:

2 minutes, 57 seconds
Video of the restoration of wetlands in Voyageurs National Park from the removing of exotic invasive cattails, to the reseeding of native plants, and the rejuvenation of the wetlands to its natural habitat.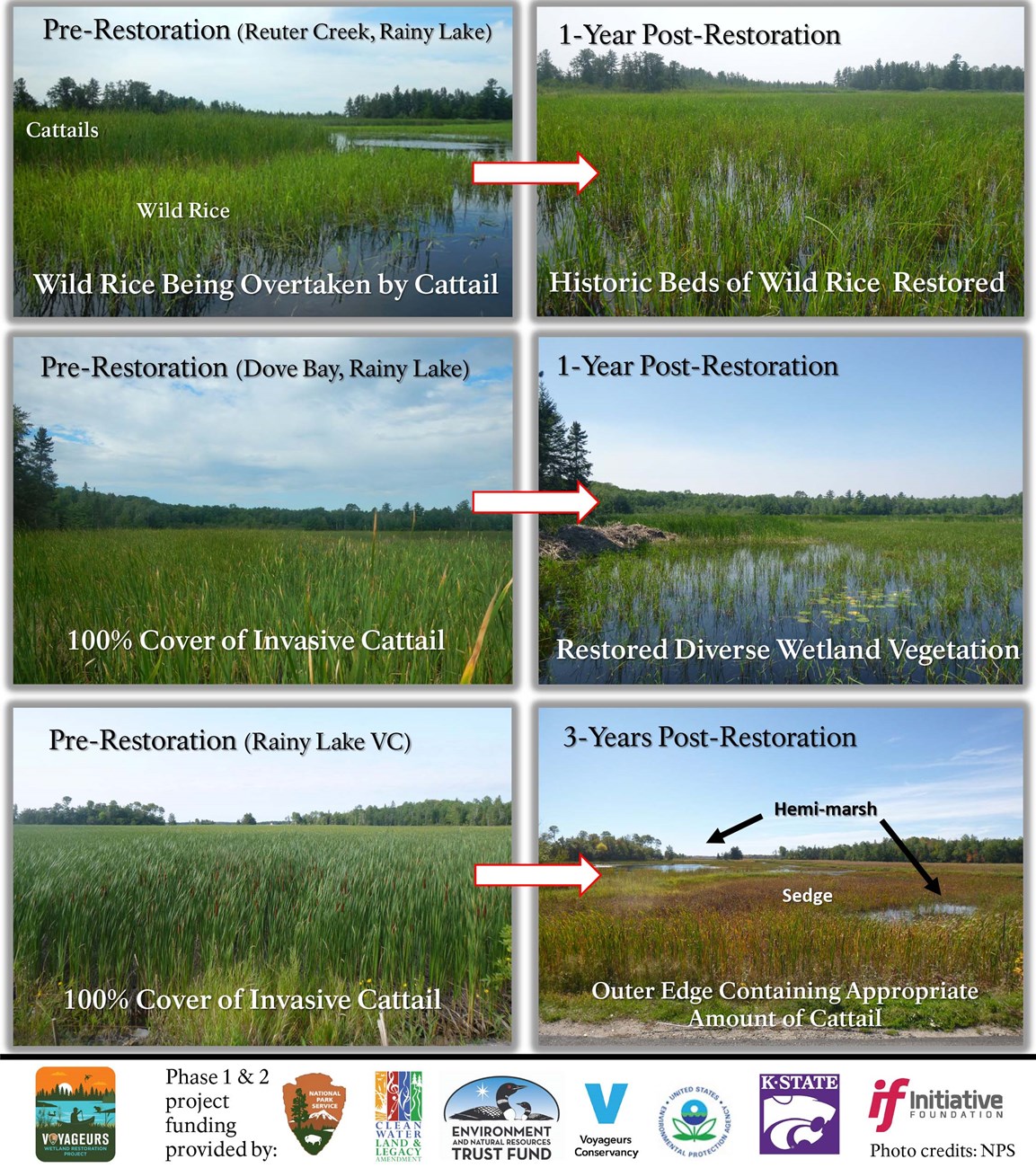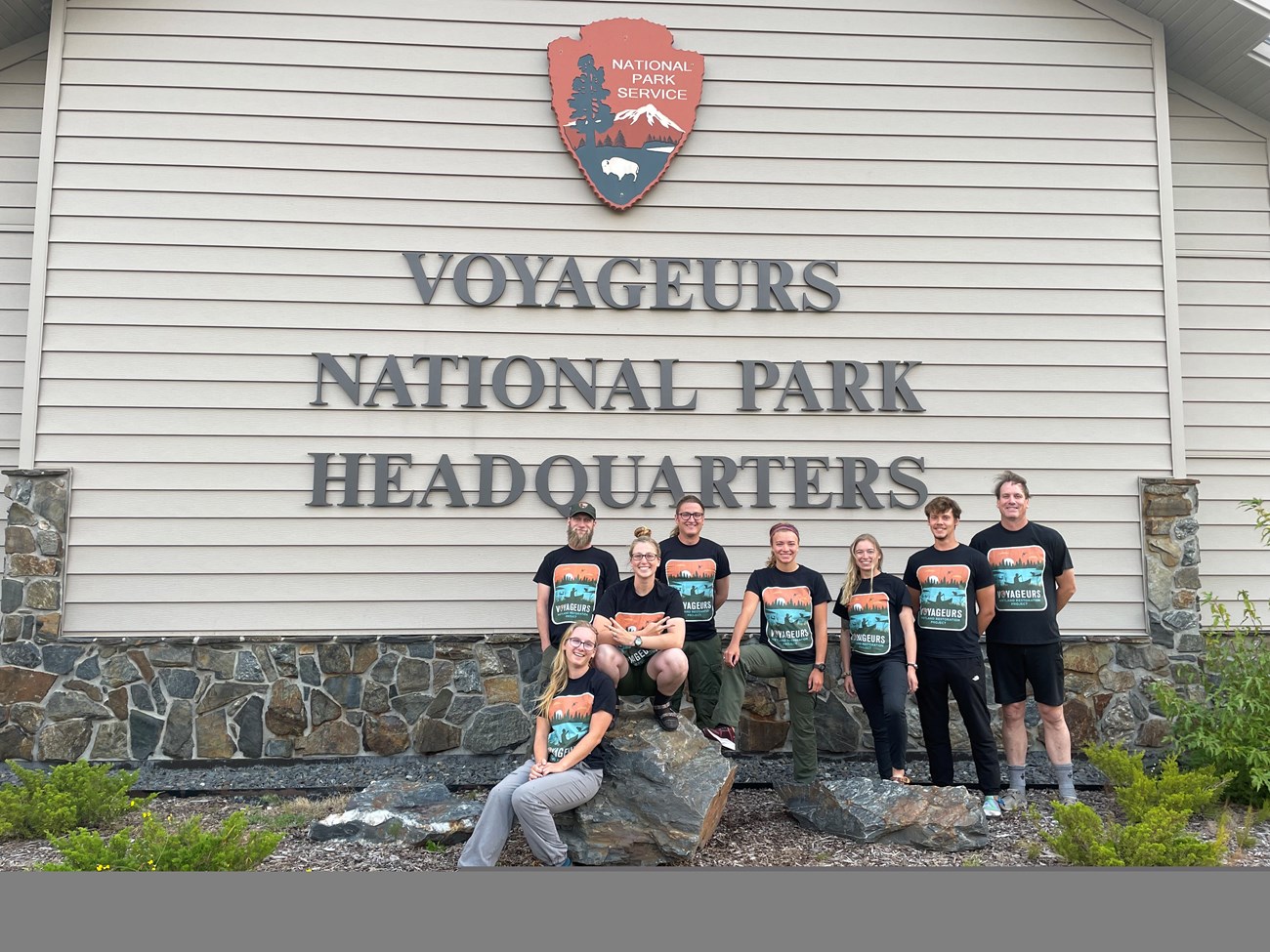 Voyageurs National Park Wetlands Restoration Project Staff
Last updated: September 8, 2022