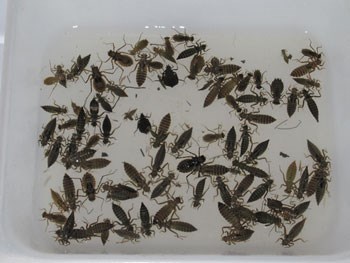 Contaminants
Identify parks and water bodies where concentrations of mercury, lead, and persistent organic contaminants may be high enough to adversely affect fish and wildlife.
Assess patterns of methylmercury (MeHg) contamination in

aquatic food webs.

Prey fish (one-year-old perch), predator fish (northern pike), larval dragonflies, zooplankton, water, and sediment are collected from Brown, Peary, Ryan, and Sand Point lakes.