Safety
In case of EMERGENCY DIAL 911
From Cell Phone DIAL (340) 776-9110

There is much to see and do in Virgin Islands National Park and we want you to have the best experience possible so here are few tips on how to do that.
Though we do not have anything scary here like lions, tigers, bears, alligators or snakes here, we do have a few things that you should avoid.
The following are tips for a safe and enjoyable visit.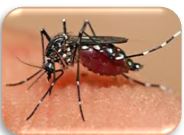 Mosquitos: Information on Zika and other mosquito-borne diseases.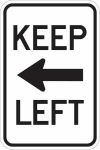 On the Ground
1. Drive on the LEFT!
2. Do not leave valuables unattended.
3. Do not climb on walls of historic ruins when hiking and exploring. The walls are unstable and bodily injuries may occur.
4. Bring plenty of water when hiking.
5. Use bug spray and reef-safe sunscreen.
6. Do not eat unknown fruits or touch unknown plants. Some plants, such as the Manchineel tree are poisonous.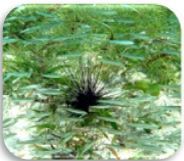 In The Water
Look, but don't touch. Marine life are fragile and some may sting or bite if you touch or disturb them. Here is a PDF brochure for marine life to avoid.