Basic Information
Welcome to Virgin Islands National Park!
Virgin Islands National Park is comprised of 7,259 acres of terrestrial habitat, which is about 60%, of the island's land mass. The park also includes 5,650 acres of adjacent submerged lands. The park owns the ridge tops to the reefs providing protection and preservation for tropical and migrating birds, fish, corals and other marine life, as well as some 800 species of plants.
This park is open every day! Check our Operating Hours and Seasons page for the up-to-date visitor center hours and offerings.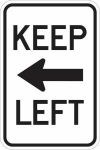 Remember Drive on the Left & Walk on the Right
We drive on the left here in the Virgin Islands.
Pay extra attention when making turns, pulling out into traffic or crossing the road.
When walking on the side of the road please walk facing traffic which would be the right side of the road.
Last updated: September 16, 2021