Trumpetfish Pipefish and Seahorse of the Virgin Islands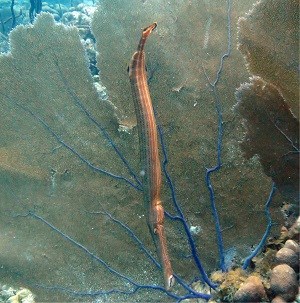 Atlantic Trumpetfish (Aulostomus maculatus)
The trumpet fish has a Long thin body with trumpet like mouth. Colors can be yellow, brown, or purplish. They are usually seen drifting vertically in or around seafans, gorgonians or even dock lines.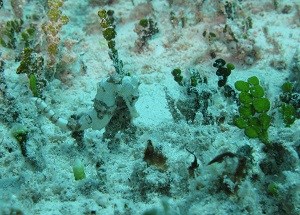 Longsnout Seahorse (Hippocampus reidi)
The longsnout Seahorse can be seen holding on to the branches of gorgonians, seagrass and Sargassum, with their tail. Their color varies from yellow, reddish orange, brown and sometimes black. The longsnout Seahorse usually has small black spots over head and body.
Last updated: September 22, 2018