Places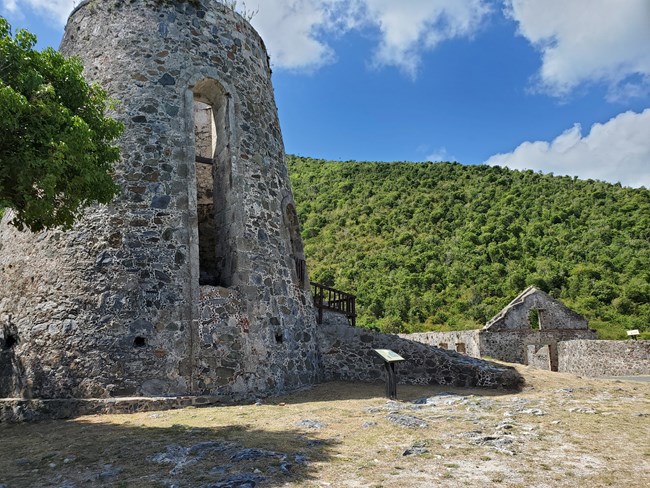 Annaberg Plantation
Annaberg Plantation is the park's most accessible historic plantation site. Tour the remains of enslaved peoples' quarters, the sugar factory, animal mill, and windmill. Learn about the global market for sugar that drove the brutality of slavery and colonialism in the Virgin Islands. Gain a deeper understanding of the oppression, resistance, and culture of enslaved people on St. John.

If you cannot visit in person, explore a 3D view of Annaberg sugar plantation. You will find a virtual exhibit, lesson plans, and other resources at this link.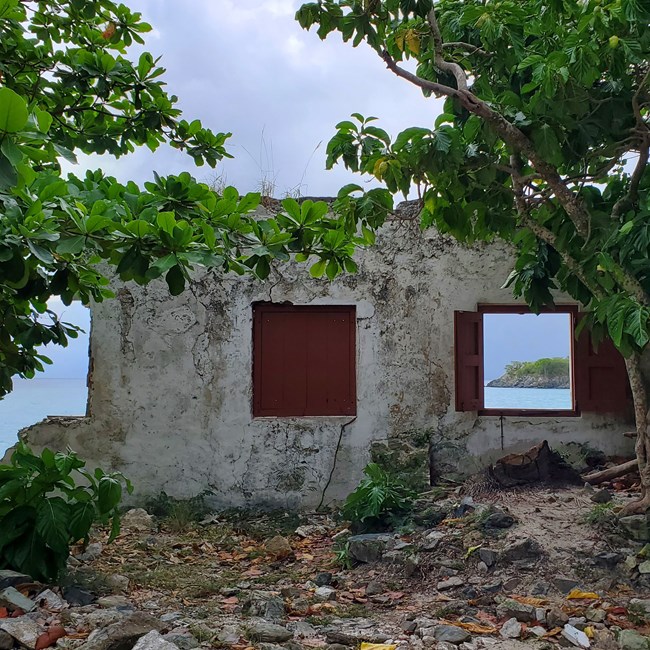 Cinnamon Bay
Many people have called Cinnamon Bay home. Early Indigenous Taino people settled in many places around Cinnmon Bay. During the Danish colonial period, enslavers built a plantation here and forced work from enslaved Africans brought to the island. Explore the ruin and sign along the beach to learn more about each settlement, and walk the half-mile Cinnamon Bay Loop Trail to see Danish colonial ruins and learn more about traditional lifeways.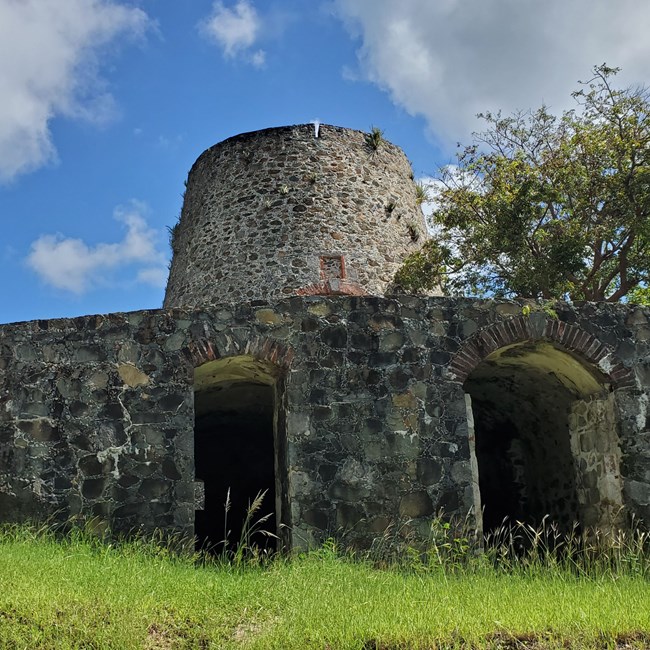 Catherineberg Plantation
The ruins of Catherineberg plantation show a well-preserved Danish colonial period site. Like the Annaberg and Cinnamon Bay sugar mill operations, Catherineberg's enslaved labor force produced valuable sugar for market. Visitors can cautiously drive the rough road to Catherineberg to park near the ruins, or they can park at the base of the hill and hike up.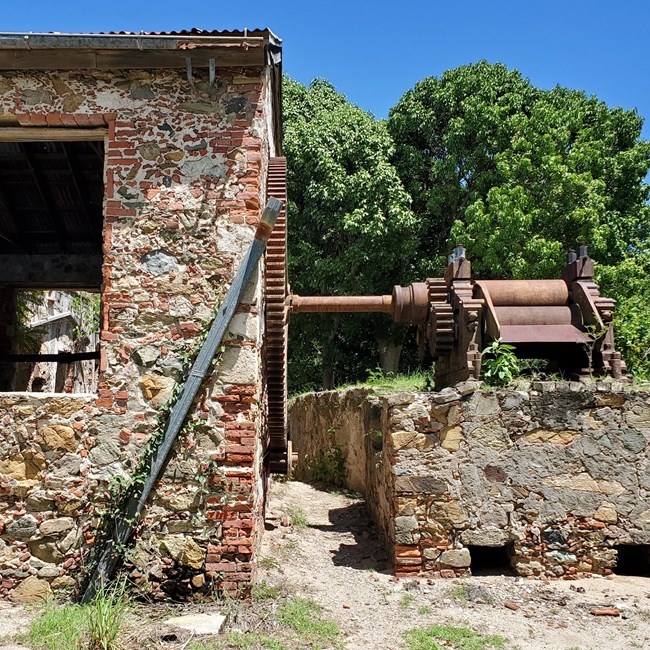 Reef Bay Hike
This is a strenuous hike that will take you past some of the oldest and tallest trees on the island. Danish sugar plantation ruins, stone walls from cattle grazing, and ancient rock carvings left behind by the pre-Colombian Taino can be found along the trail. Reef Bay plantation production into the early 1900s, long after slavery was abolished in the Danish West Indies.

This backcountry trail is steep in places, uneven and rocky, and can be slippery even when dry –you'll need sturdy, closed-toe shoes and a sure foot. Take plenty of water, some snacks and a lunch, and a hat. Mosquito repellent is a good idea, too, and a swimsuit if you'd like to take a dip in the ocean down at the beach at the end of the trail. From the trailhead to the beach is about three miles one way. Plan on about three and a half hours from trailhead to valley floor; it will take longer hiking the 900 foot elevation gain on the way up and out.
Last updated: August 18, 2022