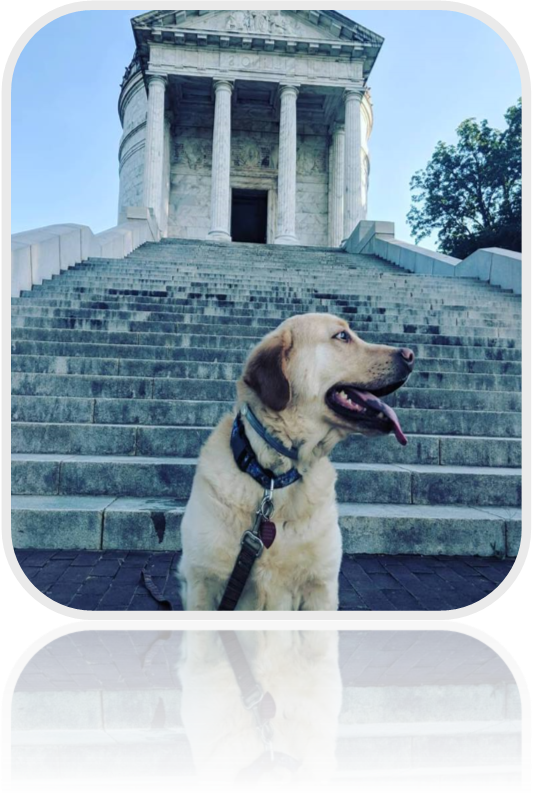 Be A B.A.R.K. Ranger

Do you like exploring Vicksburg with your canine friend? If so, stop by the Visitor Center to pick up a copy of an activity checklist and learn more about Vicksburg's B.A.R.K. ranger program.

The B.A.R.K. ranger program teaches dog owners about the importance of following the "Rules of B.A.R.K." while visiting Vicksburg NMP. Dogs completing this short program can be sworn in as Bark Rangers and will receive a special tag to commemorate their achievement.

Keep an eye out for special B.A.R.K ranger programs throughout the year. Much like the Junior Ranger Program, the B.A.R.K ranger program is a self-guided experience and may be completed any time by picking up free information at the visitor center.

We hope to see you out in the park walking with your pets, enjoying this special place, and getting healthy in the process!