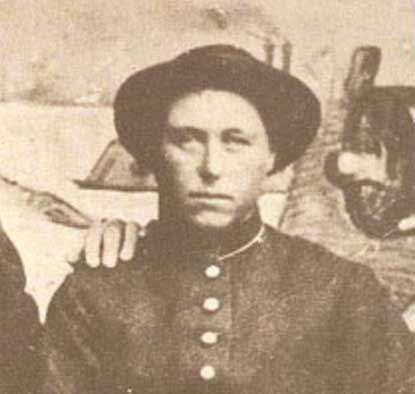 News Release Date:
April 30, 2013
Contact: Rick Martin, 601-619-2905
On Saturday, May 4, 2013, at 7:00 PM, a program on "Women in Combat During the Civil War", will be presented at the Vicksburg National Military Park Visitor Center by Ms. Shelby Harriel.
This is an opportunity to learn about the women who disguised themselves as men, and participated in combat during the Civil War. During the Vicksburg Campaign, there was one woman that was documented to have fought with the 95th Illinois under the name Albert Cashier. This topic is especially relevant today as the modern military is currently putting women in combat roles.
Shelby Harriel received her B.A. in History with a minor in mathematics from the University of Southern Mississippi in May of 1997, and M.Ed. with an emphasis in mathematics and history from the University of Southern Mississippi in 2005. She currently teaches at Pearl River Community College. While her career has always revolved around math, Shelby actively pursues her passion for history through research and exchanging ideas. In January 2011 her article, "The Third Mississippi Infantry and Hancock County", appeared in the Sea Coast Echo, a newspaper in Bay St. Louis, Mississippi. Two months later, in March 2011, she spoke about women in the ranks during the Civil War before the Alexandria, Louisiana, Civil War Roundtable. In March 2012 she presented her paper, "A Different Look at the Yankee Invaders: Two Women Disguised as Male Soldiers in Louisiana", at the Louisiana Historical Association's annual meeting.
This program is free to the public.