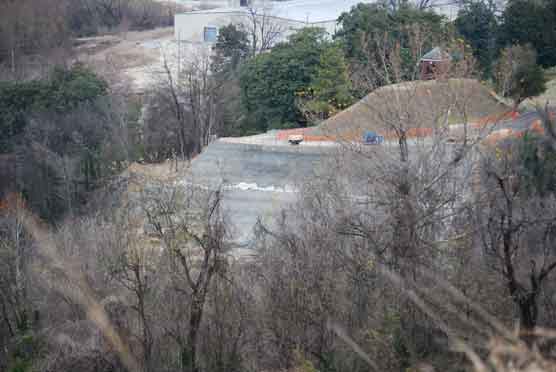 News Release Date:
February 7, 2011
Vicksburg National Military Park announces the reopening of the automobile tour road through Vicksburg National Cemetery.  The road had been closed to vehicular traffic since mid-fall due to a construction project to stabilize the bluff at the southwest corner of the cemetery. The project, funded through American Recovery and Reinvestment Act (ARRA), mitigated a severe erosion problem on the bluff above Mint Spring Bayou which was threatening the southern portion of the cemetery road. The bluff and adjacent terrace have been stabilized and reinforced through construction of a soil-nail wall. 

Vicksburg National Cemetery, established by Congress in 1866, consists of 116 acres, and is the final resting place for over 17,000 Union Civil War dead. Of these, 13,000 are Unknowns. It is the largest Civil War cemetery in the United States. In addition, the cemetery contains the remains of veterans of later wars up through the Korean Conflict. 

The cemetery may be toured as part of the sixteen mile tour road through Vicksburg National Military Park, and is located adjacent to the U.S.S. Cairo and Museum. The park is open from 8 am until 5 pm every day. Admission is $8.00 per vehicle which is good for one week. 

For further information please contact Vicksburg National Military Park at 601.636.0583.