The U.S. Camel Corps Visits Vicksburg National Military Park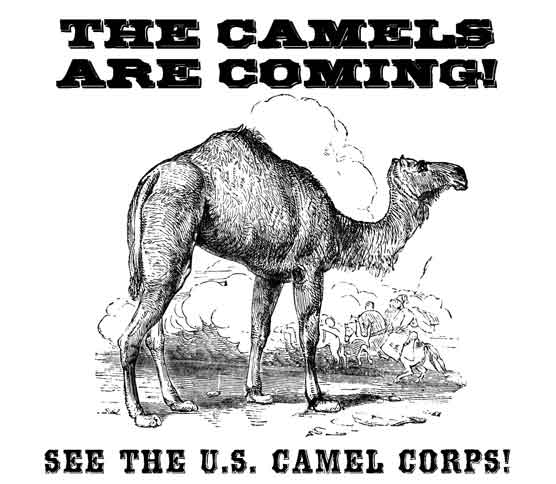 News Release Date:
March 15, 2011
Contact: Melissa Perez, 601-636-0583
In the summer of 1863 the brave men of the 43rd Mississippi Infantry, Company A, were part of the forces manning the earthwork fortifications surrounding the city of Vicksburg. By their side was a most peculiar sight: their faithful mascot, Douglas the camel, which gave this unit its nickname of 'Camel Regiment'. Be one of the first to witness the camel's triumphant return to Vicksburg on April 13, 2011, at Vicksburg National Military Park.

Join U.S. Camel Corps re-enactor, Doug Baum, his camels, and park staff to learn more about the mascot, Douglas, and the grand experiment of the U. S. Army to settle, supply, and defend the American West with its unique Camel Corps.  All programs will be held at the Surrender Interview Site inside the park on Pemberton Avenue (follow the camel signs!) with formal demonstrations at 10:00 a.m., 1:00 p.m., and 3:00 p.m. Informal meet and greet with the U.S. Camel Corps will take place all day from 10:00 a.m. – 4:30 p.m. The program is free of charge and the park admission fee will be waived for visitors wishing to attend.

Bring the family and enjoy a spring day in the park learning about this little known chapter of American history! For more information on this and other exciting events at Vicksburg National Military Park, please call 601-636-0583.
Last updated: April 14, 2015