Date:
November 7, 2013
Contact:
Kerry Jones
, 601-636-7395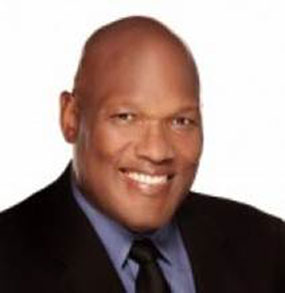 Vicksburg National Military Park and Shape Up Vicksburg invite the public to join special guest, former NFL player Darryl Haley, at Vicksburg National Military Park for a 2.5-3.0 mile walk (or jog) on Friday November 15th. The walk begins at 7:30 a.m. in the visitor center parking lot and is free and open to the public. Mr. Haley played six years as an offensive lineman for 3 NFL teams, and is the largest man to have completed the Hawaiian Ironman Triathlon. Having worked as a personal and corporate fitness trainer, Mr. Haley has used endurance sports and events associated with them to sync and improve international relations. Currently a radio talk show host in Washington, D.C., Mr. Haley uses his radio show as a platform to promote fitness and healthy nutrition. Mr. Haley shares his adventures and stories, connecting people to parks and health on radio and social media.
The walk/jog is part of Mr. Haley's efforts to promote the National Park Service's Healthy Parks, Healthy People fitness initiative. Healthy Parks, Healthy People seeks to more effectively take advantage of public lands to promote and integrate human and ecological health. The initiative stresses the idea that all parks are cornerstones of people's mental, physical, spiritual health, and social well-being. Park staff will provide interpretive programming in conjunction with the event.
At 10:00 a.m. Mr. Haley also will participate in a program and tour at the park's Heritage Garden on Pemberton Avenue. The Heritage Garden was developed through partnership with the Warren County Master Gardeners. Based on a 19th century Victorian kitchen garden, the site focuses on the types and kinds of plants grown in the 1860s, many of which are still prominent today. The garden is used as an educational setting to promote smart and healthy choices in foods and lifestyles.
Additional information regarding Vicksburg National Military Park programs can be found on the park's website at www.nps.gov/vick or by calling 601-636-0583.