Civil War: The Untold Story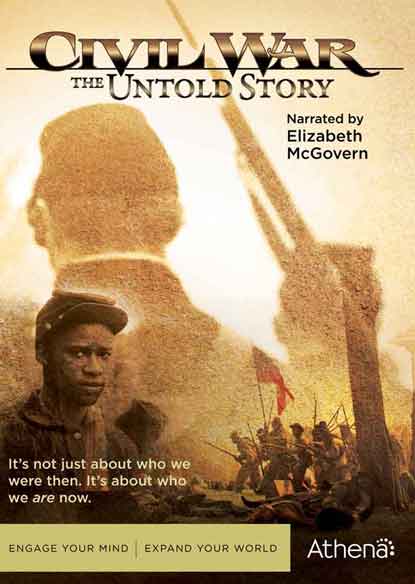 News Release Date:
February 28, 2014
Contact: Rick Martin, Chief of Operations, 601-619-2905
A FREE sneak-peek screening of Civil War: The Untold Story,will be shown at the Southern Cultural Heritage Center on Thursday, March 20, 2014,at 7:00 PM. The showing will feature Episode 3, River of Death, which focuses on the 1863 Siege of Vicksburg. The film screening will be followed by a Question & Answer period with filmmaker Chris Wheeler and the staff of Vicksburg National Military Park.
Civil War: The Untold Story,is a new 5-part documentary series narrated by Elizabeth McGovern (Downton Abbey) and produced for public television by Great Divide Pictures. Premiering nationally beginning April 1, 2014, and airing regionally on Mississippi Public Broadcasting (www.mpbonline.org), the series breaks new ground by examining the war through the lens of the Western Theater – including the critical yet lesser-known battles of Fort Donelson, Shiloh, Vicksburg, and Chickamauga. Filmed with sweeping cinematic style on the very grounds where these epic battles were fought, it recreates authentic scenes and features interviews with top historians to provide new insights on one of the bloodiest and most defining eras in our nation's history. The documentary highlights the battles, the causes and politics of war, the impact on Southern civilians and women, and the relatively unknown roles that African-Americans played in the conflict, from enslaved to emancipated to soldier. Looking at our nation's seminal event through the lens of this untold story tells us not only who we were then, but who we are now. The series strikes a powerful chord that still resonates today. This event is one of 25 exclusive previews being held around the U.S. in cities such as New York City, St. Louis, Memphis, Atlanta, Gettysburg, and more.
For further information on Vicksburg National Military Park, please visit the park's website at www.nps.gov/vick/ and www.facebook.com/vicksburgnmp.nps.
Last updated: April 14, 2015