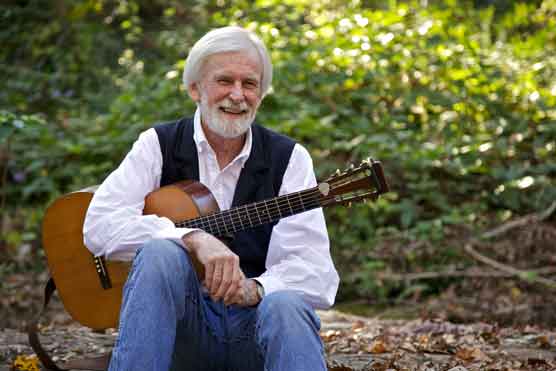 News Release Date:
April 27, 2012
Contact: Michael Madell, Superintendent, 601-619-2902
Renown recording artist and entertainer Bobby Horton will bring history to life as he performs "Songs and Stories of the Civil War," on Tuesday, May 8 at 7:00 p.m. The concert, to be held at the Southern Cultural Heritage Center Auditorium in Vicksburg, is sponsored by Vicksburg National Military Park (VNMP) and the Southern Cultural Heritage Foundation.

Horton is a multi-instrumentalist, composer, and producer, and is widely recognized as a leading authority on the music of the 1800s in America. He produced and performed music scores for thirteen PBS films by Ken Burns, including "The Civil War", and "Baseball", two films for the A&E Network, and sixteen films for the National Park Service. His series of recordings of authentic period music has been acclaimed by historical organizations and publications throughout America and Europe.

"You do not have to be a student of the Civil War to enjoy this concert," said VNMP Superintendent Michael Madell. "Anyone who appreciates great music, inspired storytelling, and amazing entertainment will have a great time."

The opening act for the concert will feature National Park Service ranger-musicians Bruce "Sunpie" Barnes and Matt Hampsey along with fiddler Gina Forsyth and bassist Jen Mauer who will perform a set titled "Songs of the Mississippi Delta." This ensemble appears regularly at the New Orleans Jazz National Historic Site and at events throughout the Crescent City, including Jazzfest. The set will feature old-time fiddle songs, spirituals, delta blues, Cajun and zydeco music.

Admission to the concert is free, and the show is appropriate for all ages. For more information call Vicksburg National Military Park at 601-636-0583 or the Southern Cultural Heritage Center at 601-631-2997.