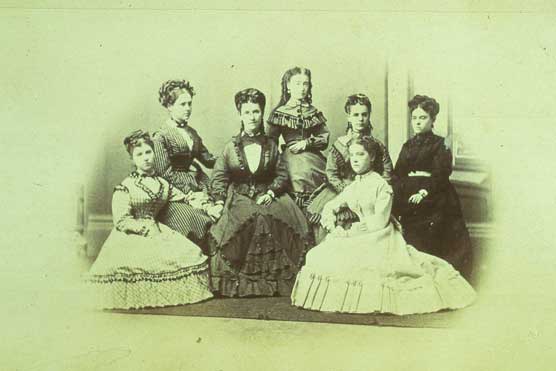 News Release Date:
February 28, 2013
Contact: Virginia DuBowy, 601-619-2911
Vicksburg National Military Park will celebrate the observance of Women's History Month with a series of special programs and exhibits during the month of March. Special exhibits and programs will be presented at the historic Shirley House (Tour Stop #2) on Saturday, March 2, and Saturday March 16, from 1:00 to 4:00 pm.
The programs will present women's every-day life and culture, both North and South, during the Civil War, and tell how the conflict became such a significant turning point drastically changing this role as the nation moved toward the 20th century. Information will include the expected responsibilities and duties of running a household, and even 19th century fashion ideals of the 'fairer sex,' particularly as it affected those present during the campaign and siege of Vicksburg. Exhibits describe how life turned to misery for many women left to run the farms and plantations of the South, while ladies of the North achieved a sense of achievement when they replaced men in industry and government occupations, paving the way for the suffrage movement of the late 1800s-early 1900s.
Admission to the park is $8.00 per personal vehicle, and all applicable Vicksburg and National Park Service annual passes are accepted. The park is open from 8:00 am to 5:00 pm daily and any questions regarding entrance fees or programs can be directed to the park at 601-636-0583.
Please join park staff in observing Women's History Month throughout March, and take this opportunity to learn more about this fascinating aspect of the Civil War and how Vicksburg played an important role in this history.