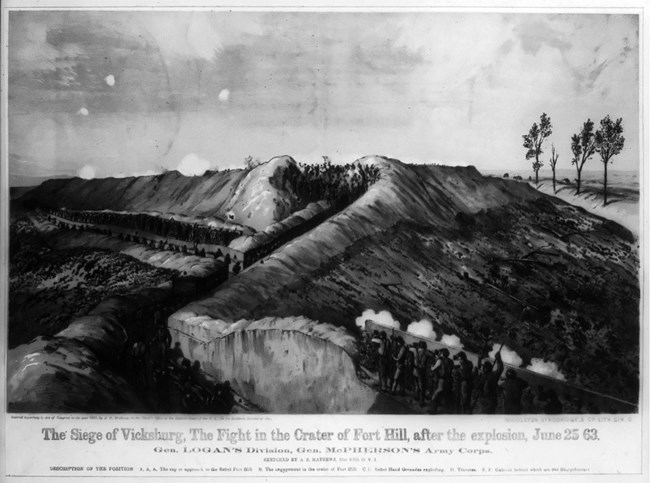 Can geology impact history? When you look around you, you might not think of the soils, rocks, streams and rivers as anything other than landscape features, however, factors such as these contributed greatly to local history and to the outcomes of the Vicksburg Campaign.
The loess soils provide the biggest geological contributor to historical events at Vicksburg. Well before the Civil War, in the early 1800s, settlers from the east were attracted to the area between Vicksburg and Natchez due to the rich loess soils on the bluffs. This soil is rich in bases and nutrients, its silt-sized particles allowed for easy access to water for plants and it drained well making it easily ready for plowing and spring planting. These qualities combined allowed for land prime for growing cotton. In fact, the cotton fields of the loess hills rivaled those of the Delta during much of this period, typically out-producing them.
During the war, another characteristic of the loess soils played an important role. The loess soils of Mississippi tend to remain extremely stable when cut vertically. This changed the terrain of the battle. Trenches were constructed by both the Union and the Confederate soldiers to provide shelter from cannons and artillery. The loess was stable enough that the Union troops were even able to create tunnels, allowing them to plant explosives under Confederate defenses.