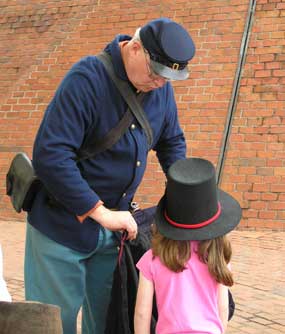 Vicksburg National Military Park provides numerous learning opportunities for children of all ages through its Junior Ranger and Shape Up, Junior Ranger! activities, Trading Card Program, school programs, and Boy Scout hikes.

All young people visiting the park are encouraged to participate in the Junior Ranger program by completing the Junior Ranger booklet as they tour the park and exhibits, and park staff regularly fulfill requests for school project materials and programs, and actively recruit youth volunteers for the park's summer Living History program.

For more information on youth activities at Vicksburg National Military Park, check with rangers at the Visitor Center or USS Cairo Museum, or contact the park directly through the 'Contact Us' link.