Volunteer
Volunteers are an essential part of the Vicksburg National Military Park mission and programs. So much of what we do would not be possible without volunteers. The Volunteers-In-Parks (VIP) program was created to provide volunteer opportunities to members of the community that would be mutually beneficial to both the park and the volunteers.
There are several ways you can get involved with volunteering at the park. You can volunteer on a regular basis as a Photohgraphy VIP, Information Desk VIP, or Custodial Assistant VIP. Or, you can attend one of our community service events throughout the year.
All volunteer opportunties are posted on this webpage. If you don't see anything you are interested in, but would still like to volunteer, contact our Volunteer Coordinator at (601) 630-6021 or via
email
. We can try and find something just for you! Or, we can add you to our email list so you'll get massages any time we have a new event coming up!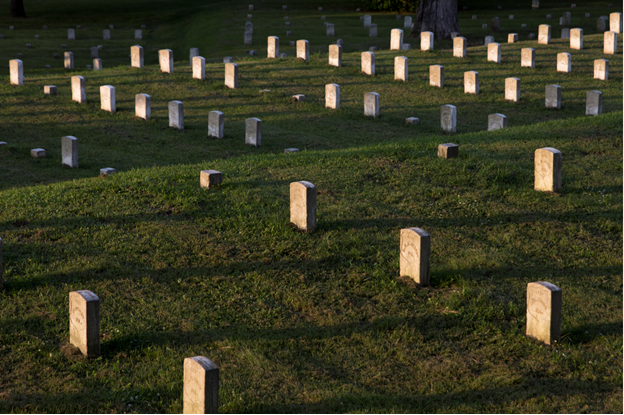 Where Valor Proudly Sleeps
Vicksburg National Cemetery Headstone Cleaning Event
Date: Saturday, April 23, 2022
Time: 8:00am - 12:00pm. Check-in begins at 7:30am
Located within Vicksburg National Military Park, Vicksburg National Cemetery is the final resting place for nearly 18,000 U.S. Veterans -- 17,000 of those being Union Civil War soldiers -- a number unmatched by any other National Cemetery. Working alongside NPS preservation staff and Park Rangers, volunteers will utilize a special cleaning solution to return each historic veteran headstone to its brilliant white color -- just in time for Memorial Day!
Follow these links to register:
18 and Older
Under 18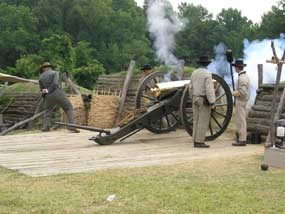 Living History
We also offer a Living History Program, and living history volunteer opportunities regularly throughout the summer and occassionally during the rest of the year. If you are interested in becoming part of our living history crew, please let us know by calling (601) 629-8133 or via email.

Current Volunteer Opportunities
Last updated: March 9, 2022