Living History Programs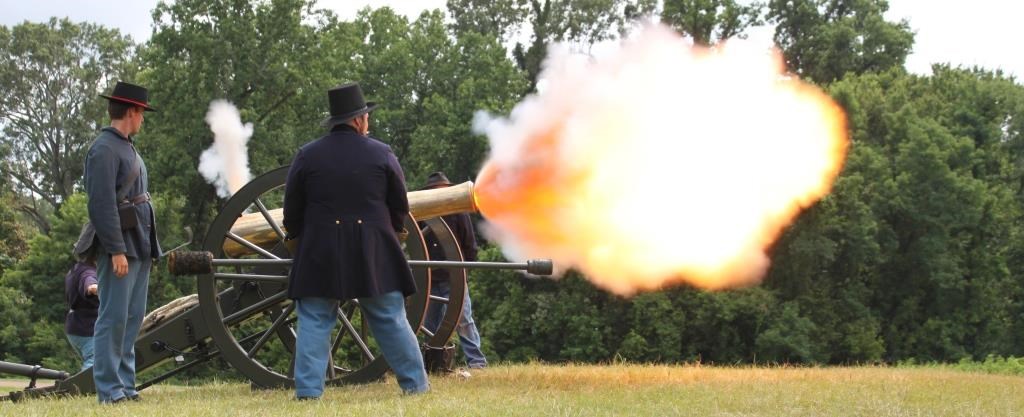 2019 Living History Events:
All events are free to the public, but normal entrance fees to apply. No signup is necessary. Please dress for the elements as most programs take place outside. Please check back frequently as we continue to add events. Are you interested in becoming a living historian, or are you part of a reenactment group who wants to support our program? Contact the Living History Coordinator for more information.
Echoes of the Battlefield (Cannon Demonstrations):
Experience the power and learn from the crews who fired the 12lb Napoleon Cannons.
Programs will take place at the Visitor Center, at 10am and 2pm each Saturday and Sunday from Memorial Day through August 4th.
Learn more about what it takes to fire Civil War
Artillery
.
The Soldiers' Experience (Musket Demonstrations):
Every Tuesday and Thursday From Memorial Day to August 4th:
The smell of powder, the crack of a musket. Come see our living historians demonstration civil war muskets and learn about the soldiers who carried these weapons into battle.
Programs will take place at the visitor center at 10am and 1pm.
Learn about
Firing a Civil War Musket
.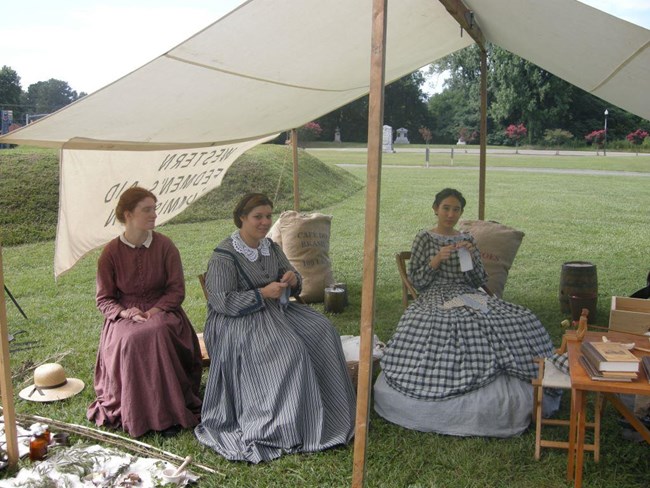 Living History Events:
July 3-6th- 157th Anniversary Events:
Live cannon firing programs will be offered at Battery DeGoyler (Tour Stop 1) at 10am, 12pm, 2pm and 3pm.
Last updated: April 10, 2020