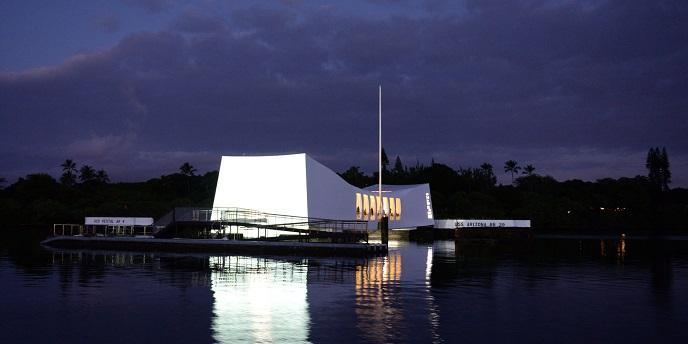 News Release Date:
December 21, 2015 Honolulu –The lights of the USS Arizona Memorial are back on again. An irregularity in the electrical ground for the power line that provides electricity from Ford Island to the USS Arizona Memorial has been repaired.
"The power has been restored to the memorial. Once again the flag will be lit and flown through the night," World War II Valor in the Pacific Superintendent Jacqueline Ashwell said. "The patience shown by our visitors, employees, and those interested in the memorial is deeply appreciated." 
Keep up on the latest changes through our Facebook page at www.facebook.com/valorNPS and via Twitter at www.twitter.com/wwiivalorNPS.