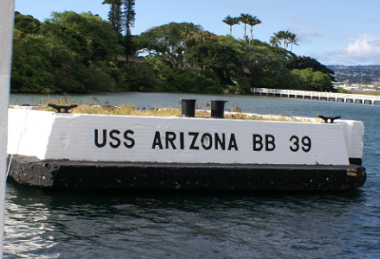 Saving Battleship Row Mooring Quays
Restoration of the first Battleship Row Mooring Quay on began Sept. 19, 2016! The Concrete Preservation Institute Field School will train eight active duty soldiers to do the work. The class will graduate in Dec. 2016.
Hawaii military bases transition nearly 5,000 people from active service each year. Nearly all seek employment in various locations across the US. This program helps service members transition out of the military by providing hands-on training in concrete. Over 12 weeks, they'll learn all about concrete, construction, and historic preservation while helping preserve one of the most important historical sites in the country. They'll gain concrete industry certifications and be connected by CPI to employers across the US eager to hire them for jobs and internships. Find out more about the project.