Washington Memorial Chapel
Chapel Address
Route 23 at Valley Forge National Historical Park
P.O. Box 98
Valley Forge, PA 19481
Chapel hours vary seasonally. Please visit their
website
for the most up-to-date information.
Described by President Woodrow Wilson as "The Shrine of the American People", the Washington Memorial Chapel was erected between 1903 and 1917 as a memorial to the leadership and character of George Washington. An Episcopal church set in the heart of Valley Forge National Historical Park, but not part of it, the open doors of the Chapel welcome thousands of visitors and worshipers annually. Weekly services are open to members and nonmembers alike.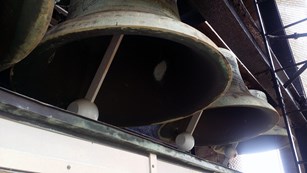 The Carillon
Experience the sounds of the Washington Memorial Chapel. The Carillon Bells ring out during special events and concerts.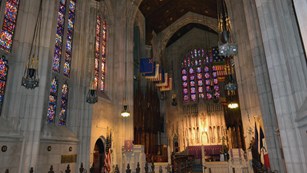 Inside the Chapel
Experience history through the beauty and artistry of the chapel.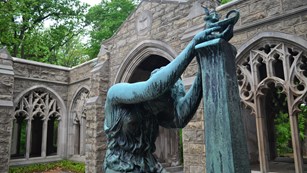 Statues and Monuments
The chapel grounds are home to a variety of beautiful monuments and statues.
Last updated: July 30, 2018