Washington Memorial Chapel
The Washington Memorial Chapel was built in 1903 to serve two purposes. The first purpose is as a tribute to George Washington and his service to our country. It currently serves as a wayside chapel for the visitors of Valley Forge National Historical Park. The second purpose is as the home for the Episcopal parish that worships at the chapel.
The chapel is constructed in an impressive Gothic Revival style with a bell tower. The bell tower houses the Justice Bell, a replica of the Liberty Bell, which was used in the campaign to gain women's voting rights. The Veterans Wall of Honor honors all veterans of the United States Armed Services. The Washington Memorial Chapel offers special programing throughout the year such as concerts, reenactments, and special guest speakers.
The chapel complex is also home to the Chapel Cabin Shop. Gifts, souvenirs, food and drink are available for purchase.
Visit the Washington Memorial Chapel website to learn more about the chapel and their special events.Chapel hours vary seasonally. Please visit their website for the most up-to-date information.

Washington Memorial Chapel Parish Office - 610 783 0120
Cabin Shop - 610 783 0576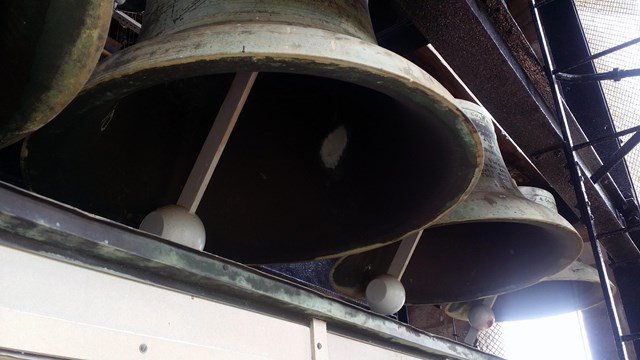 The Carillon
Experience the sounds of the Washington Memorial Chapel. The Carillon Bells ring out during special events and concerts.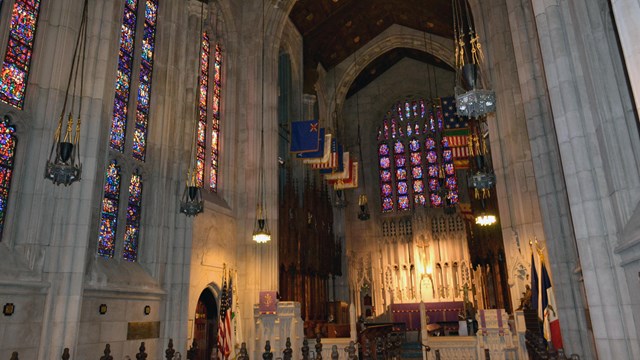 Inside the Chapel
Experience history through the beauty and artistry of the chapel.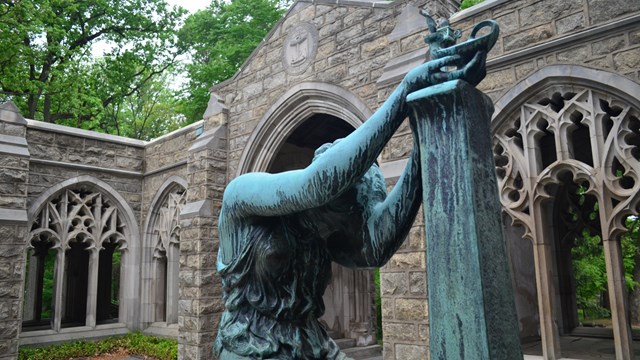 Statues and Monuments
The chapel grounds are home to a variety of beautiful monuments and statues.
Last updated: August 11, 2020